Preserving the Magnificent
!! Create a Legacy !!
Richardson Romanesque IV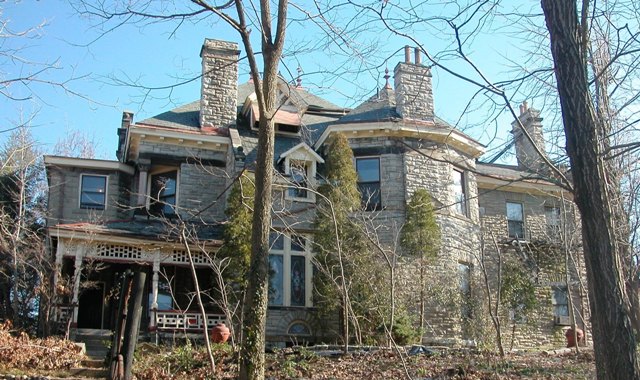 $ 1,650,000
McLaughlin, James W. (Cincinnati, 1834-1923)
Built for the founder of a major department store chain.
ResErections, Inc. specializes in documenting, marketing and disassembling architecturally unique 19th century stone mansions that can be reconstructed on sites where the investment results in the creation of new real estate wealth. Buyers save an endangered magnificent mansion from demolition - and create a marvelous new residence.
Recent developments in Laser Imaging and Measurement and AutoCad and BIM - (building information modeling) architectural software and RFID item tagging (radio frequency identification) has made the difficult task of disassembly, relocation, and accurate reconstruction of buildings practical. We know how to keep track of the thousands of pieces in a fashion that allows their restoration in their original position with precision, and how to remove, package, transport, and deliver each at the time reinstalled.
ResErections collaborates with local architects and tradesmen at both the source and destination of the buildings. We do not rebuild because we have no control over what the new owner and architect want to do. We build the supply chain between the seller and the buyer of reputable professional firms. We document the structure, supervise on-site work standards, and package and ship the recovered components. We are experts in material handling and logistics. We recover everything that will not crumble when touched.

We are only interested in completely moving majestic buildings. Buildings whose value will increase 20-40 times by relocation to suitable vibrant communities. We create a great deal for the buyers, the sellers, the doers, and the public, turning American wealth into Americans at work.
James W. McLaughlin was one of the most important American architects during the second half of the nineteenth century. With his contemporary Samuel Hannaford, McLaughlin dominated Midwest architectural scene until the turn of the century. Between them, they split major establishment governmental, institutional, commercial, and residential commissions. McLaughlin gave definitive form to the numerous cultural and public institutions developed during this highpoint of prosperity, creativity, and influence. McLaughlin had a distinctive stylistic personality, and was innovative structurally and functionally.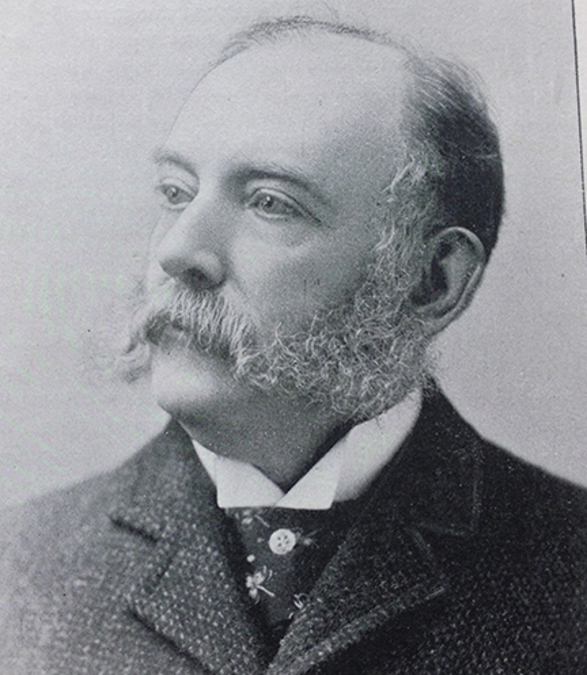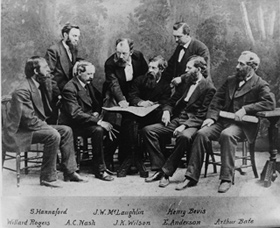 McLaughlin's designs were recognized as a functional and structural model for its day. His designs reflect his bold approach to conventional styles. He was also responsible for designing several of the earliest "skyscrapers" among many commercial structures throughout his long career. McLaughlin gave a handsome personal twist to the design of virtually every building he was responsible for, but his best and most characteristic surviving works are in his version of the Richardson Romanesque style stripped to its most basic geometric forms, with minimal ornament demonstrating an innovative approach to materials, particularly cast-iron and architectural terracotta.
McLaughlin also designed many other commercial, institutional, educational, religious, transportation buildings, and residences, He was prominent for over 50 years as one of the most skillful American architects.
There will be substantial work for the buyer's architects at both the current location and future site. ResErections will collaborate on the disassembly methods, and integrate LIDAR, RFID, and other digital information into AutoCAD and BIM software systems.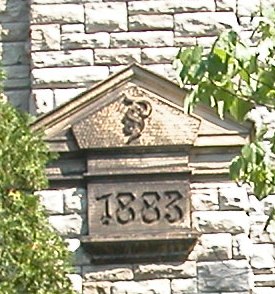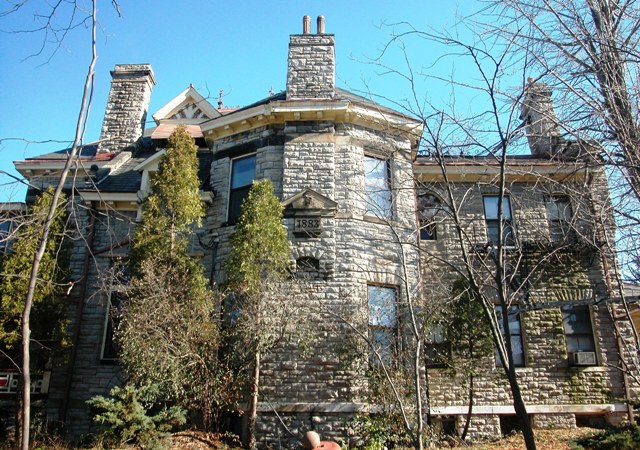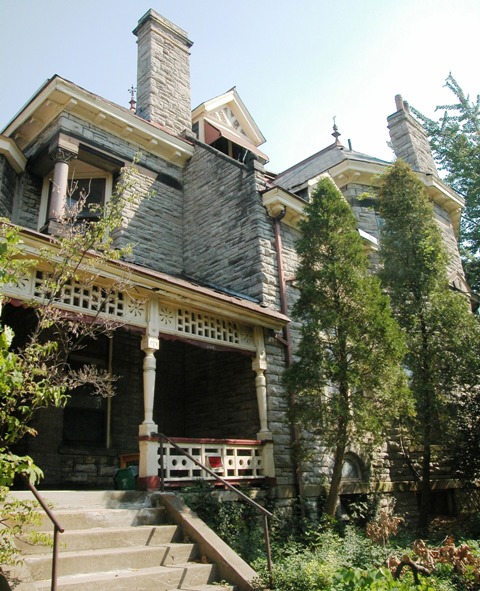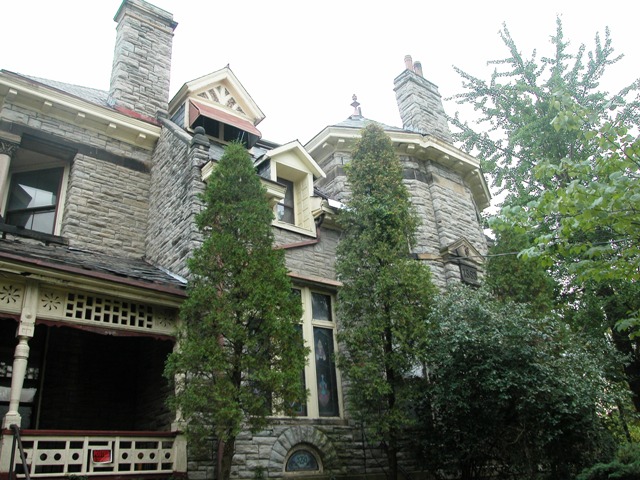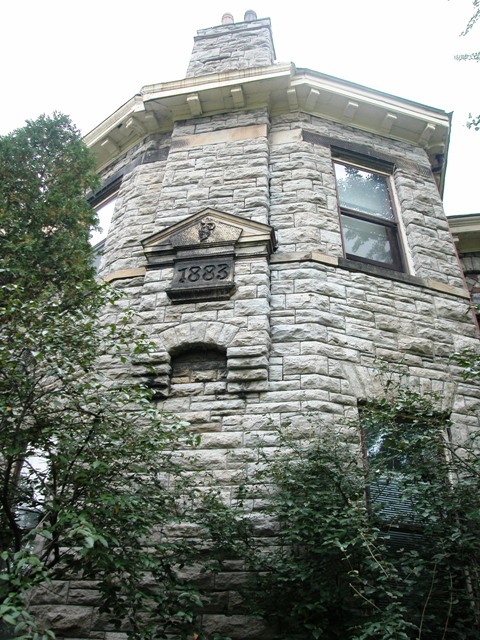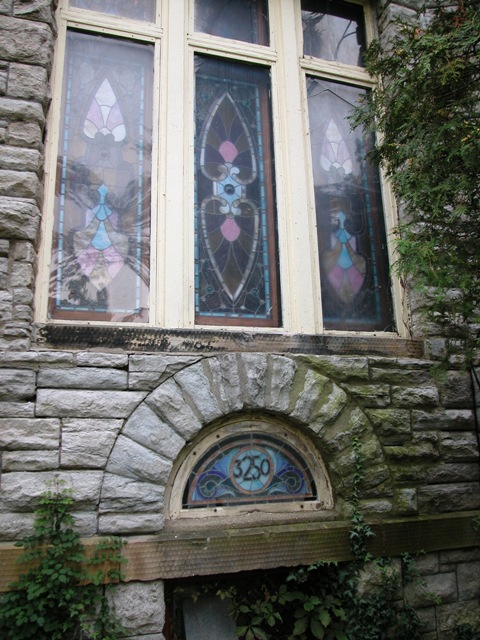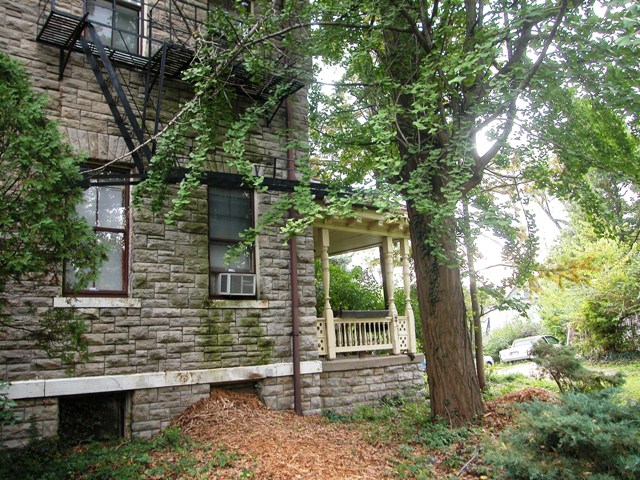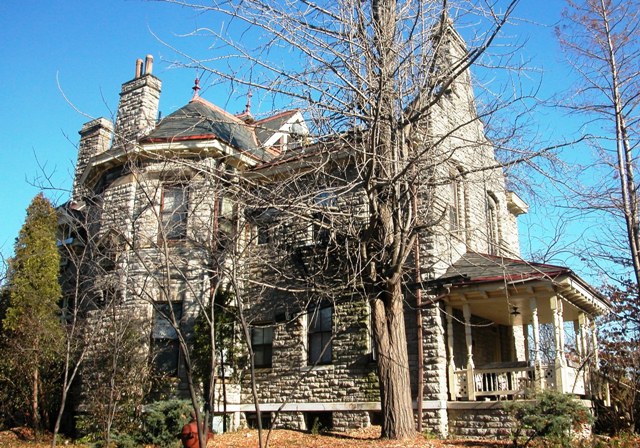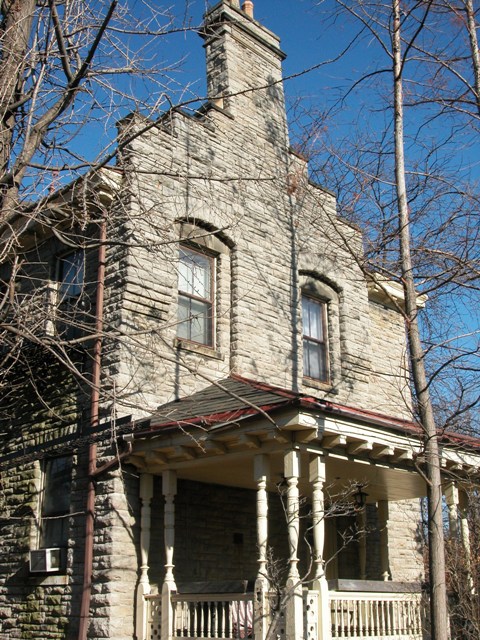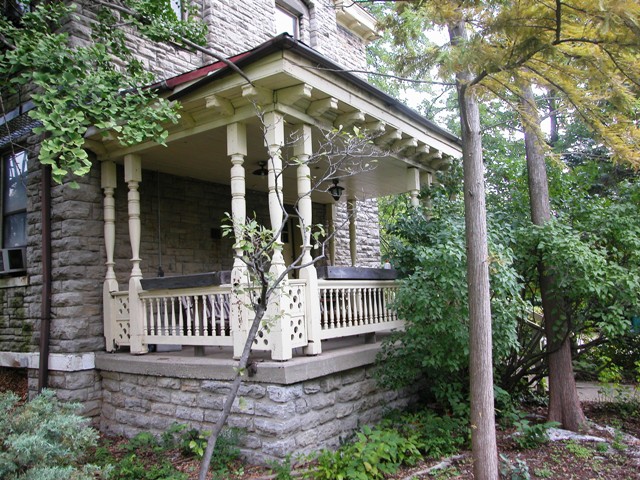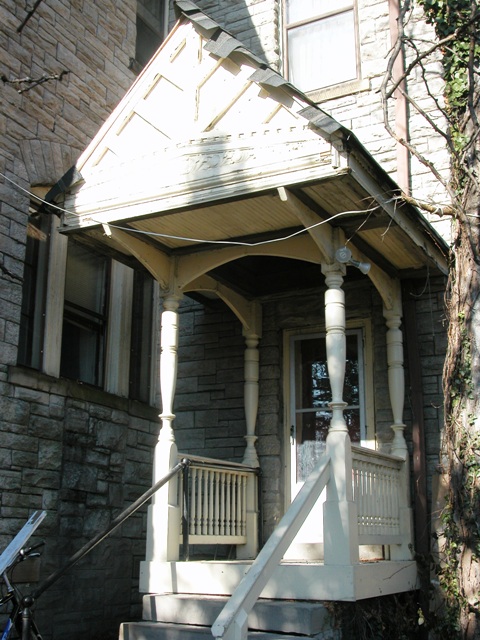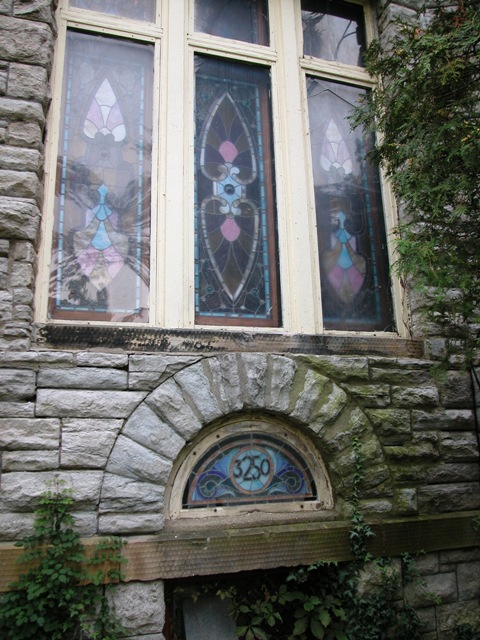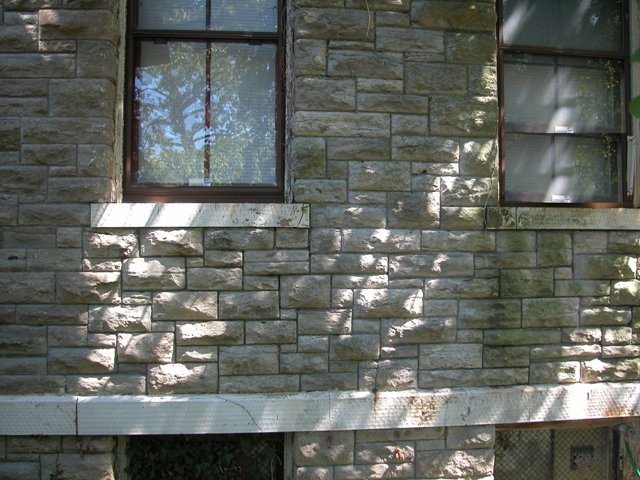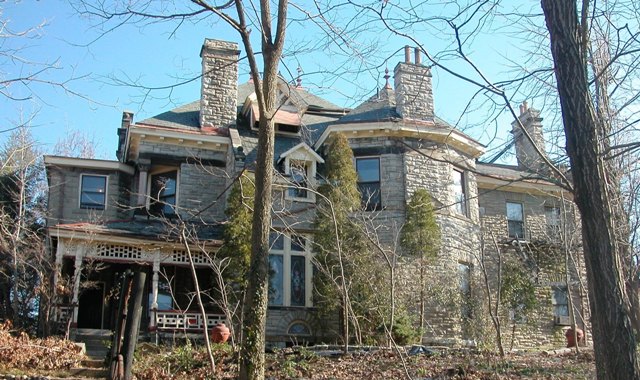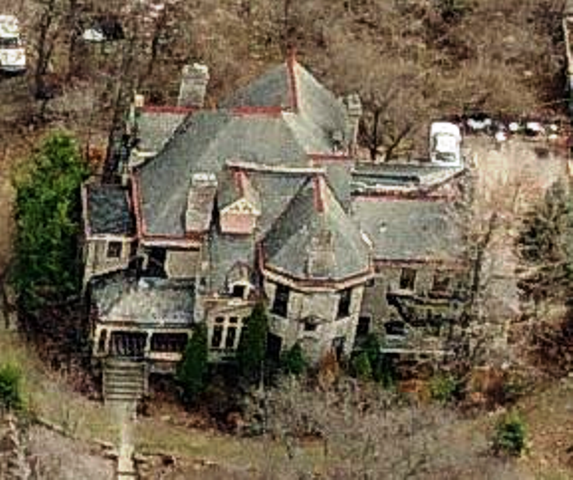 It is much larger than ground level photos can convey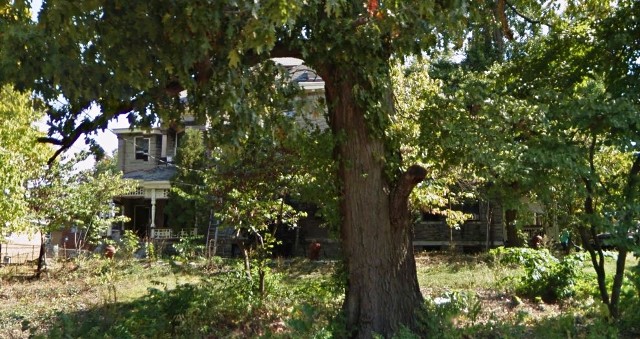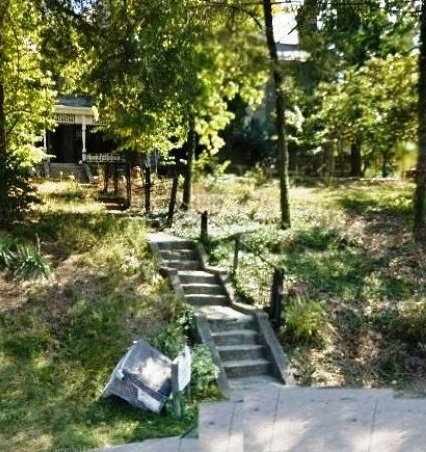 The house today ... overgrown and neighborhood trash.
Too reproachful a jewel to leave in a ruined landscape.
---
ReLocating Mansions is Practical - The Kemper Castle has been ResErected !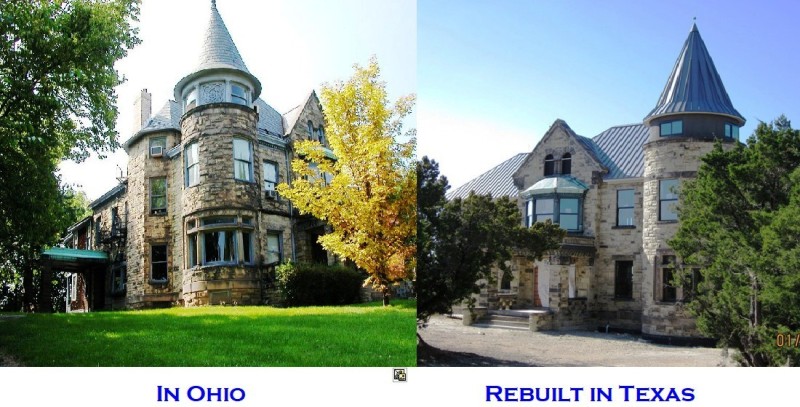 The Kemper house was rebuilt in the hill country outside Austin. It has two towers and a 50 mile view of the Blanco River valley. Location confidential - house cannot be seen from the road.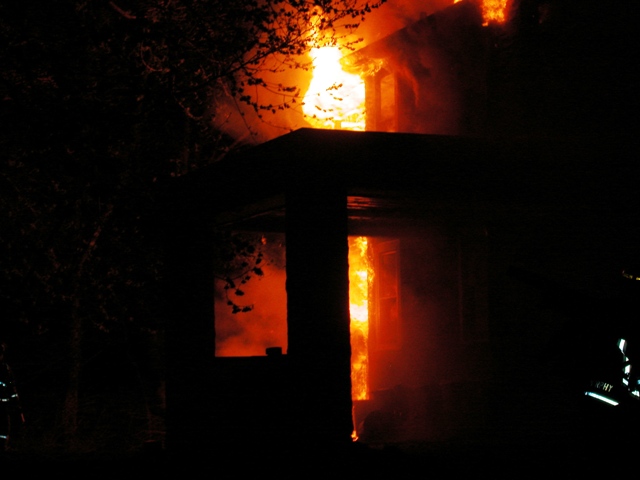 How ResErections got into this business ...
---
Telephone
(800) 392-2421
Cell (
513) 212-8496
We would enjoy hearing from you by phone or email. Please leave messages if we miss you. Email is best.
Electronic mail Info@ResErections.com
---

This Site has been active for 10 years.