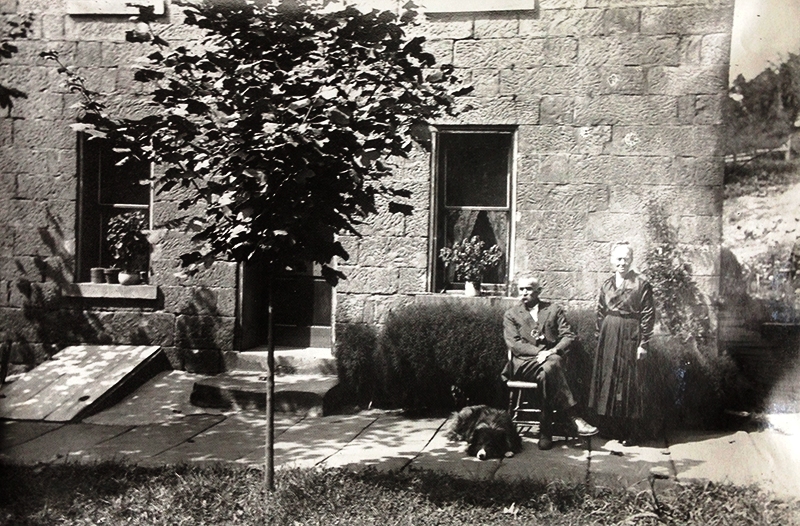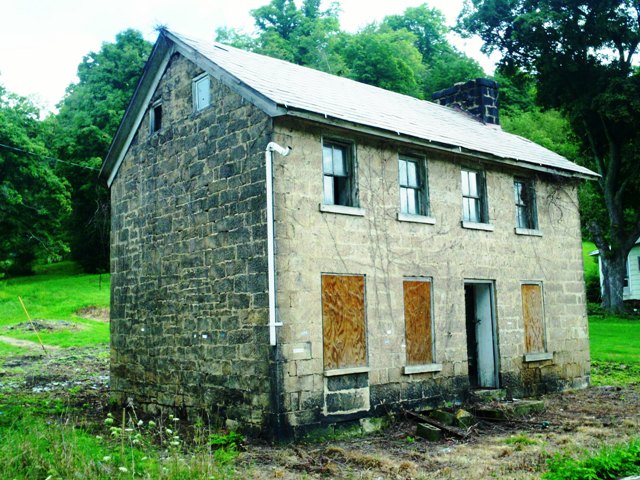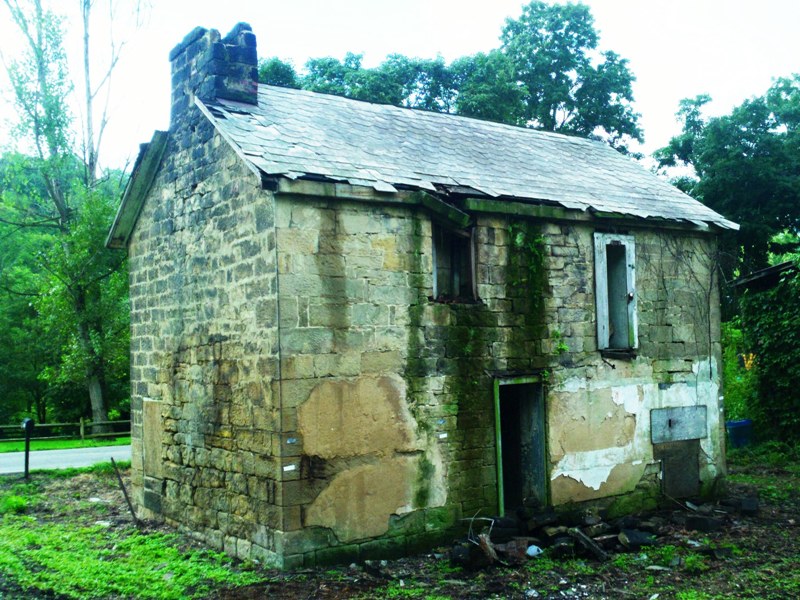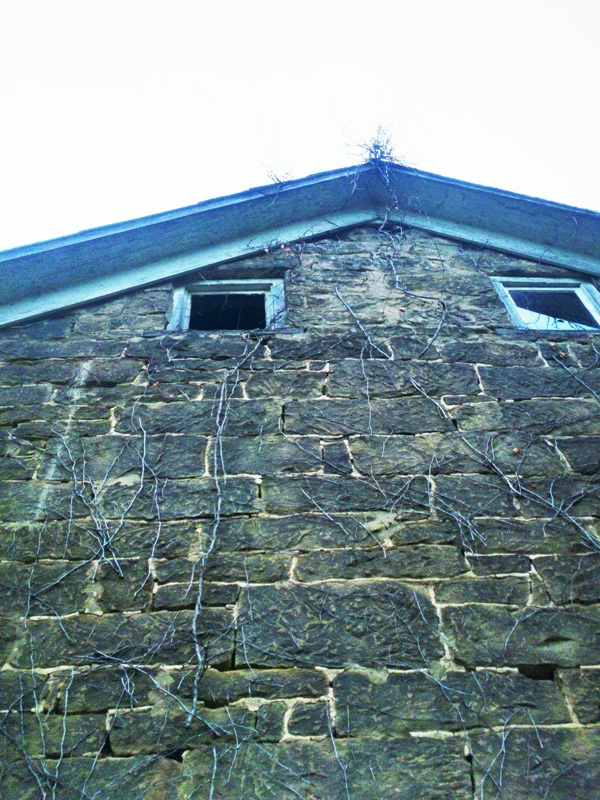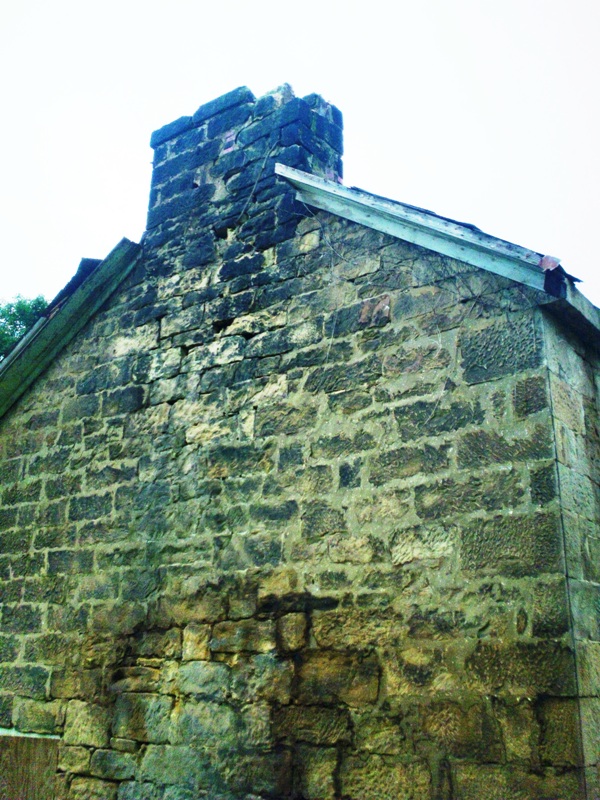 This is a long way from the Mansions we have been marketing, but it is a great example of historic 1830 American Folk art … Beautiful sandstone on all four sides, big stone fireplace. In 1830 Ohio backwoods, this was a mansion. Andrew Jackson was President. The state of Ohio was only 27 years old. Indians still roamed the woods.
Building is already sold to be moved 105 miles. We are planning on documenting everything, labeling all the stones, and taking it apart with the intention of reconstructing it. Cool Project.
The sandstone block is hand cut and 8" thick. Walls are 3 ft thick.
We will not be using laser scanning and RFID tagging on this small project as photography with manual measuring and
labeling will document with sufficient accuracy to support modern reconstruction.
There will be a lot more of these throughout the eastern USA … if the costs come out right, it could be a viable segment in the reach of middle class home buyers. We only work on stone buildings. We are confident in the detailed total recovery of the stone sheaths of historic buildings and salvagable wooden components. The stone used in historic houses is irreplacable. Quarries have been closed and craftsman skills lost.
Week One - Sept 26 - 30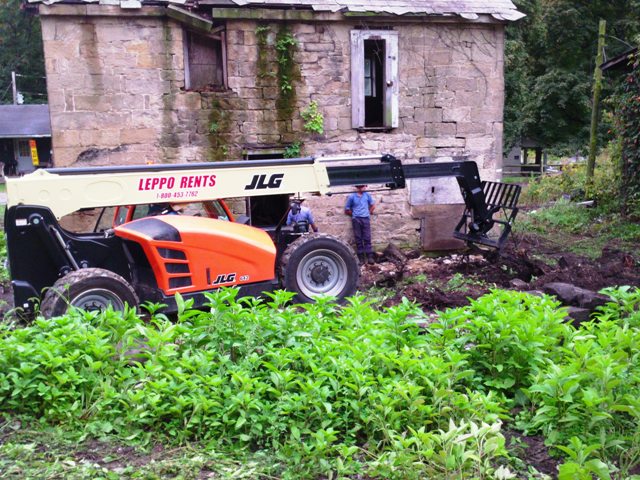 On day 1, the goal was to recover the patio stones so that the telehandler can work around the house without breaking stone. The recovered stone in the front of the house were long wide smooth thick stones of several hundred pounds each.
The back patio and outside kitchen stones were 9-10" thick. Our work crew of five local Amish craftsmen, Frank driving the lift, and Lee managing resources and contracting. Equipment onsite is a JLG Telehandler, Generator, Hot Water Pressure Washer, Sanitary Facility, Pallets, Straw, Gaylord Boxes and Water Tank. Dumpster and Work Platform coming. Very productive day. All stone outside the house was recovered and palletized ... 10 full pallets and several long front patio stones dug out of the ground.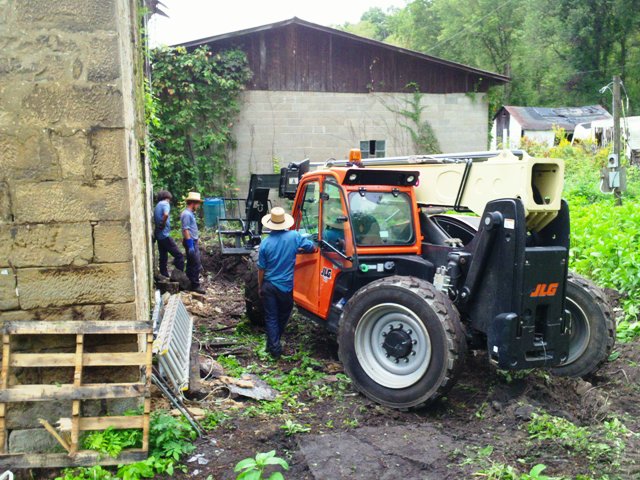 Frank drives the High Lift, with an experienced team of Amish craftsmen to handle strong young men's tasks. Frank has 30 years of practical construction jack-of-all tradesman experience, and the young guys have a decade of home building and farm operation experience. We were lucky that the project occurred after the harvest season. Digging up the patio stones was heavy dirty work. Next removing the cow hair plaster from the interior stone walls and other debris. Friday we got the roof slate. The dumpster is filled and will be gone Friday. The initial site cleanup will be done this week. Heavy rain on Thursday and Friday demobilized the HIgh LIft.
With a clean building, we can examine the structure, work out task and documentation methods, and get to work implementing the disassembly.
Next week we will, remove wooden components, and begin cleaning the surface of the stone with treatments expected to return the stone to its natural color and appearance. See the Folk page to view the stone texture and tooling marks used by 1830 quarries and masons. Guernsey County Ohio is in the heart of the legendary Berea Sandstone formation.
---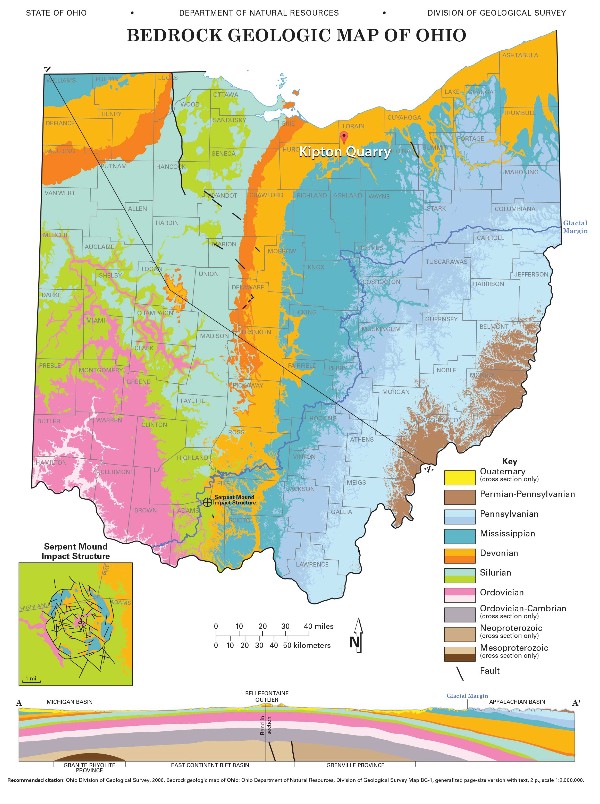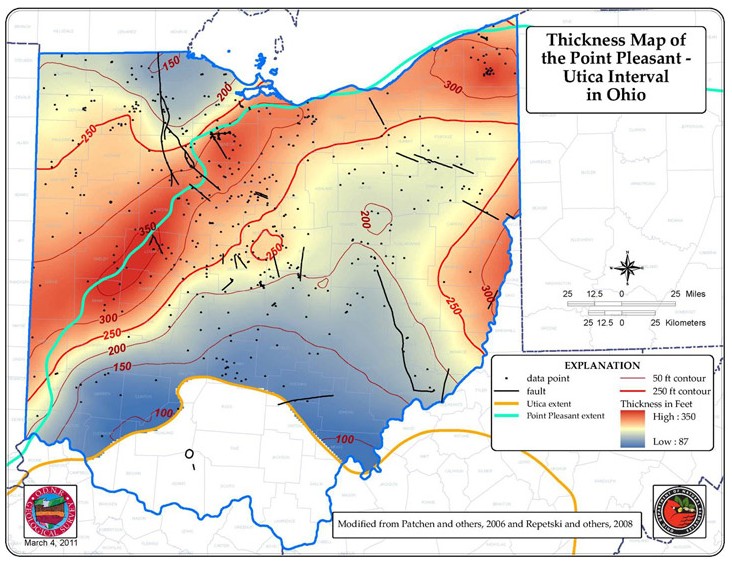 How did they quarry the smooth flat 600 pound stones in 1830 ?
They let nature do the work.
Berea sandstone is a high quality sedimentary geological formation which extends across Ohio, eastern Pennsylvania, and northern Kentucky laid down during the early Mississippian Age - 360 to 320 million years ago. In the 19th and early 20th century, it was extensively quarried beginning in the 1830s. Huge amounts of it were used architecturally in many important public buildings including The Federal Reserve Bank of New York. As an expensive material, it was used in many mansions for successful entrepreneurs in Americas gilded age (1870-1910). Most of the quarries closed in the late 1930s, when concrete came into wide use.
Berea sandstone quarries were the largest sandstone quarries in the world. Berea Grit is unique in that the grain runs the long way of the blocks, making it easier to quarry and more durable in its uses and is famous for its evenness in texture and color free from impurities making it extremely valuable in the construction market. Analyses of Berea Sandstone show that it is composed of at least 93 percent silica, four percent alumina, plus other trace elements, and weighs 140 pounds per cubic foot.
Week Two - October 3 - 7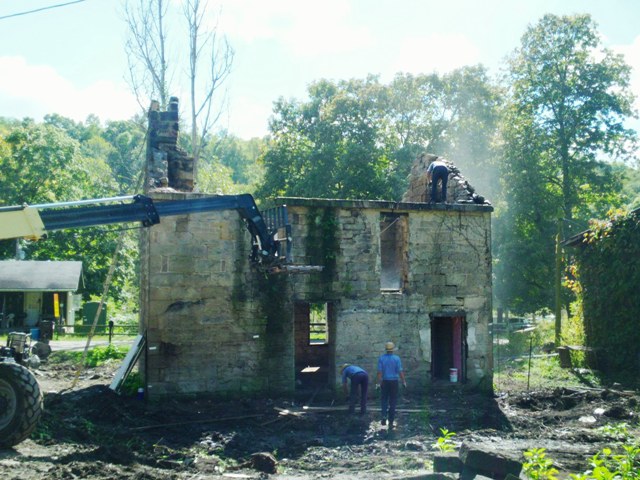 After removing the roof, we pressure washed the house with hot water before applying cleaning chemicals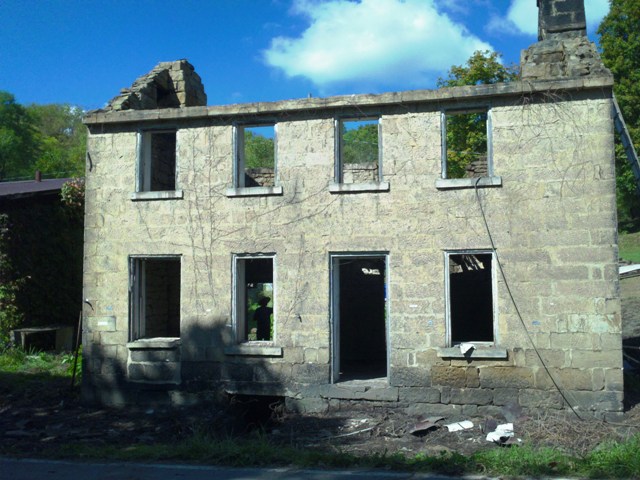 Removed roof, 2nd floor, and other wood.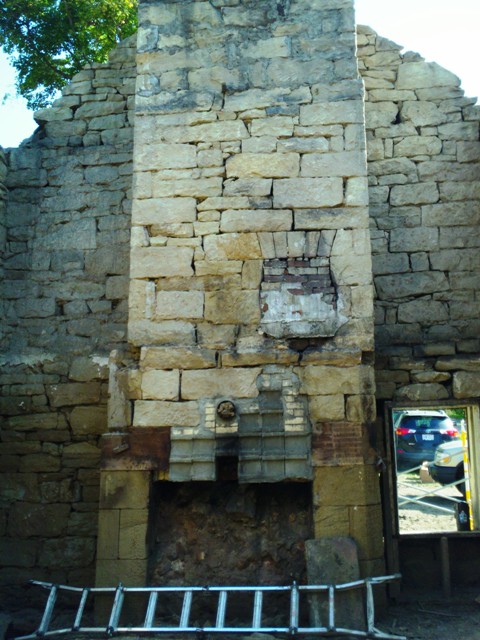 East Fireplace West Fireplace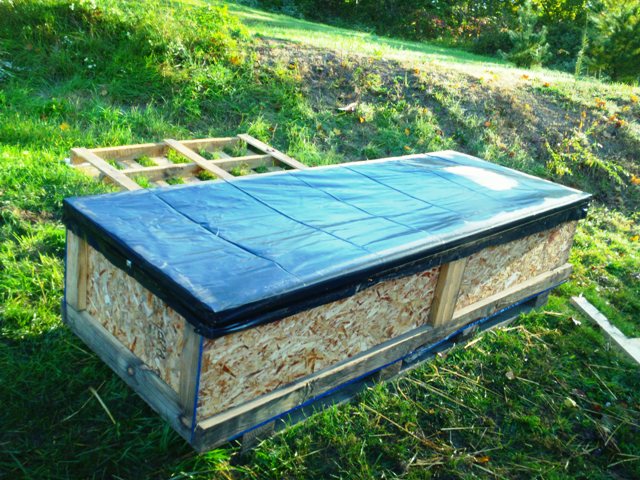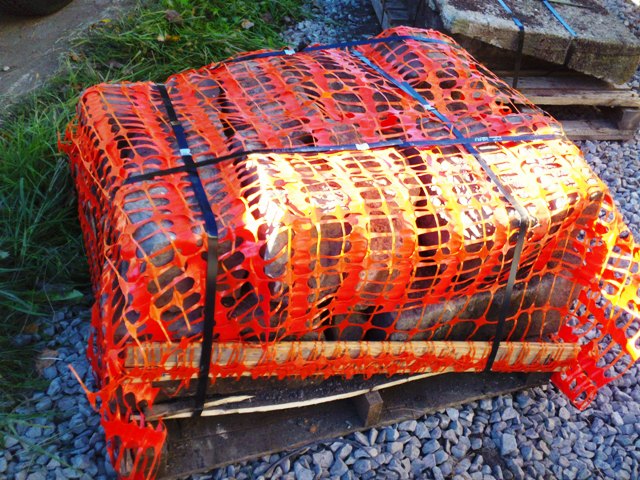 Shipped Pallets ... Slate in box, Patio stones carefully wrapped
185 years of carbon soot has penetrated the surface of the sandstone so that leading chemical cleaning products and techniques were inadequate to remove the staining. We are evaluating more physical methods such as sand or other grit based blasting to remove the discoloration. Integrity of the stone itself is good, and the goal is to clean while preserving the quarry tooling marks.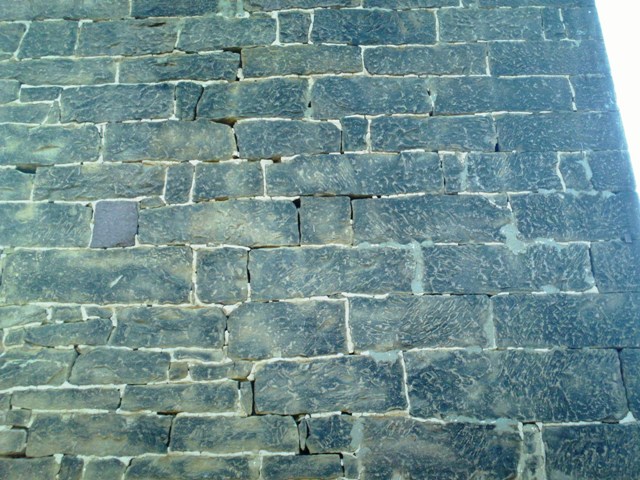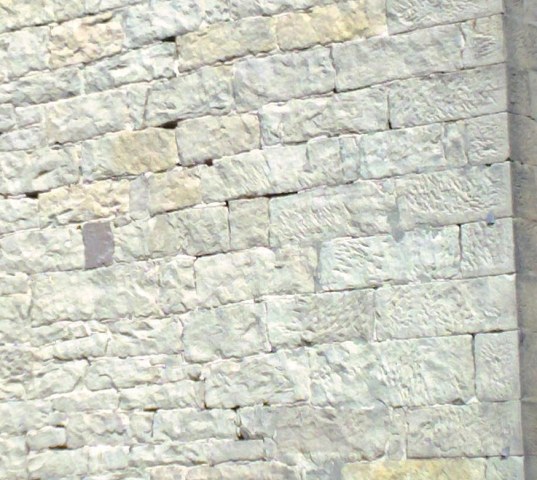 SandBlasting results are much more satisfactory
Week 4 - October 17 - 21 Finally, prep work is done .. Disassembly Starts.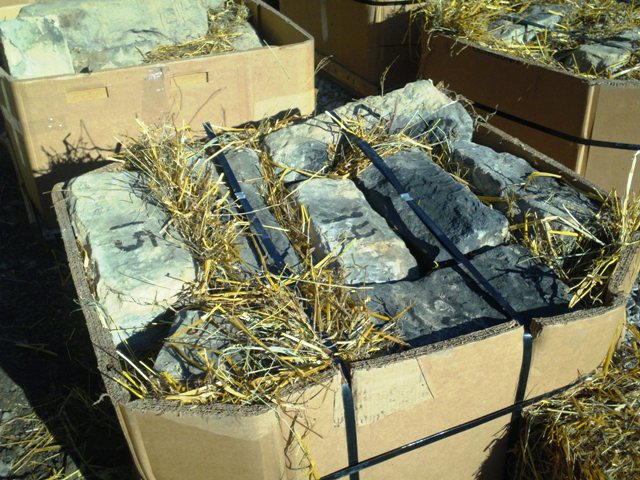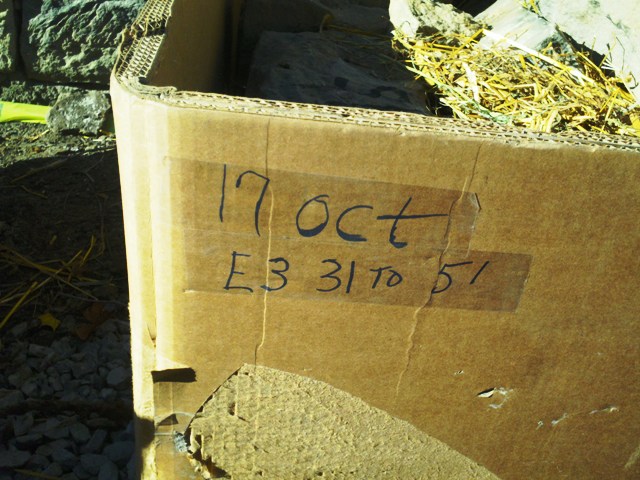 Palletizing Numbered Stones Pallet 3 from East Wall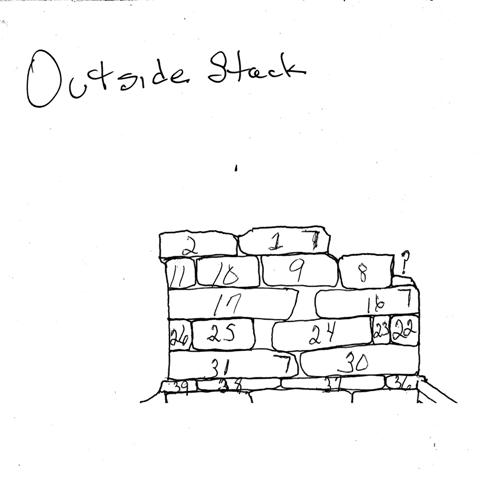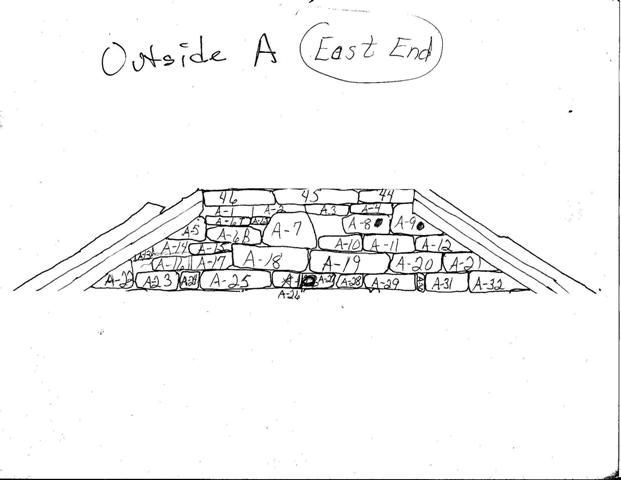 Individual stones numbered as removed & palletized.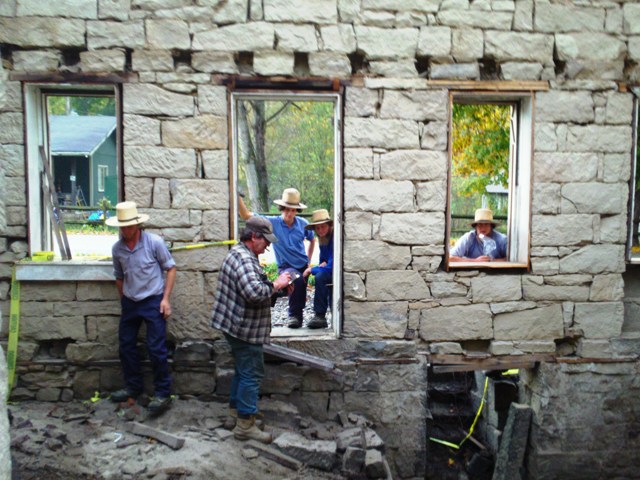 Crashing the Drone !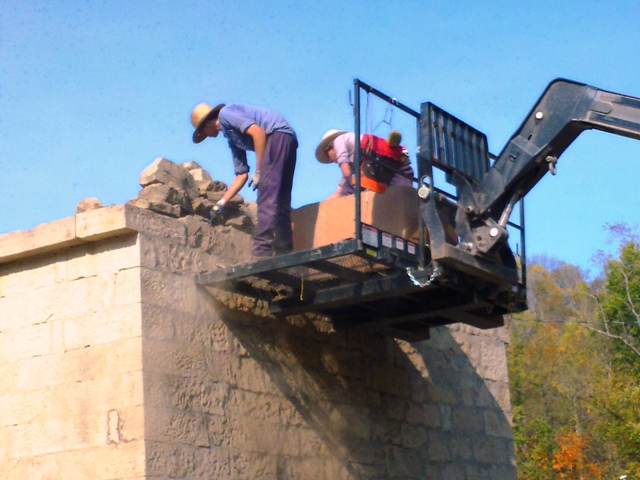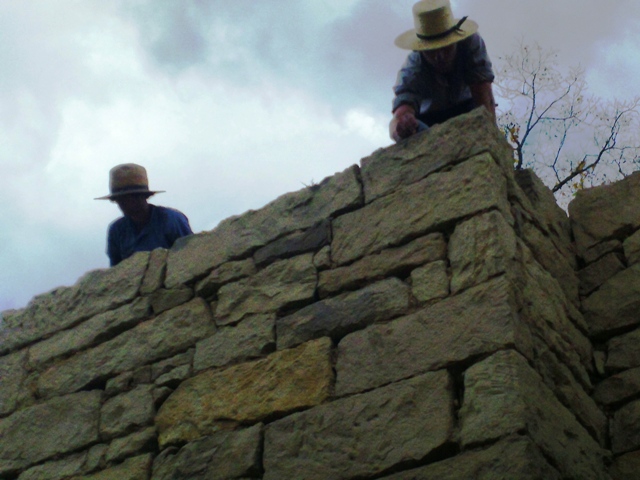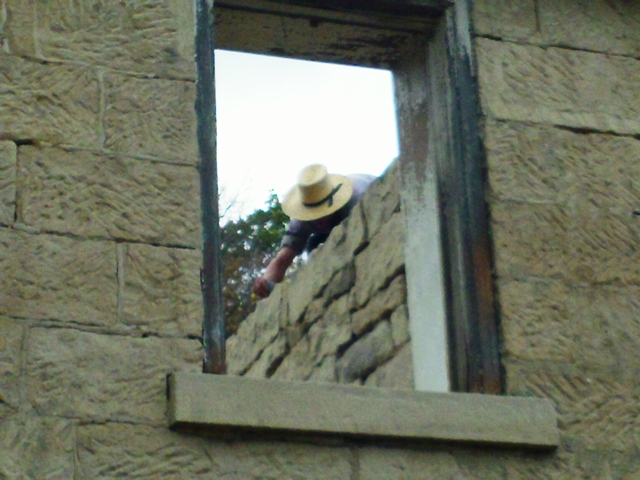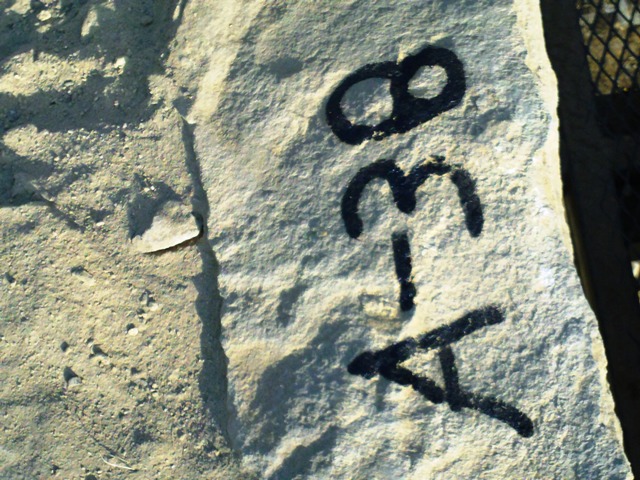 Stone top numbering with India Ink is permanent and legible.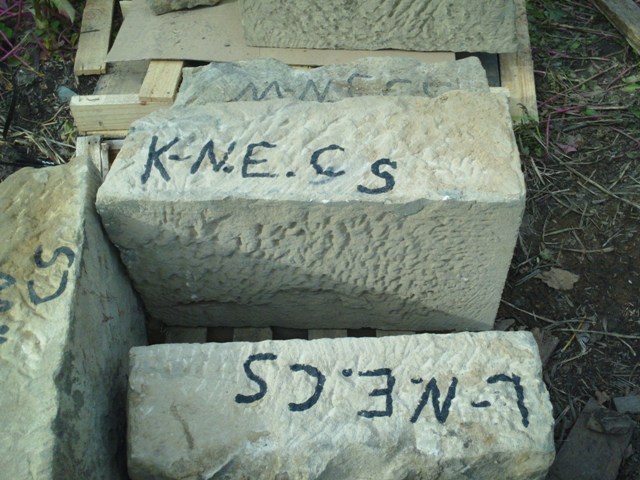 Row K, North East Corner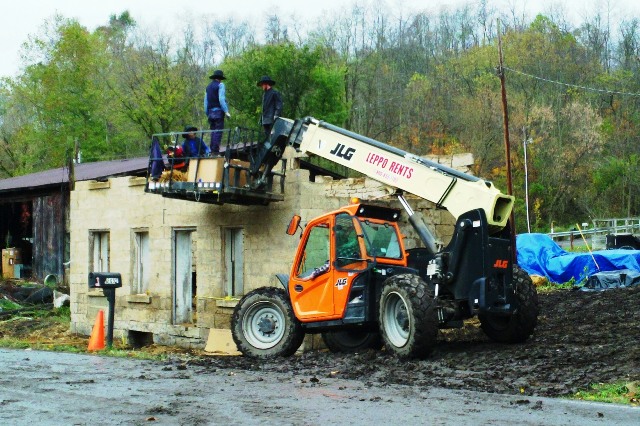 7 days of disassembly - avg 8 pallets/day - 1/4 done
Week 6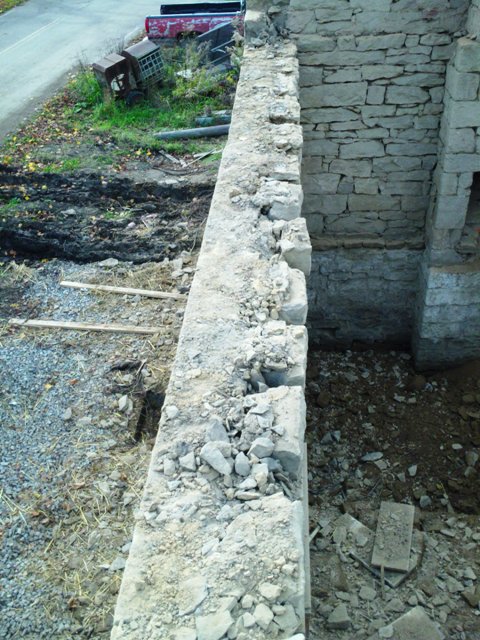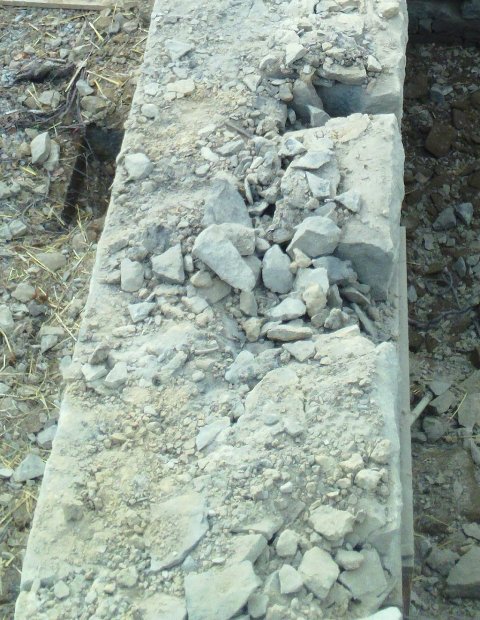 This is the problem. The house was built using mud as mortar. To remove the stones, the mud must be broken up and swept away before the surface of the stone can be labeled. This turned into a dirty, slow, time consuming sweeping and brushing. We were able to recover 8 pallets a day.
Today, we brought in a compressor and air system to blow away the broken up mud, and greatly improved productivity, getting 13 pallets on the first day of use.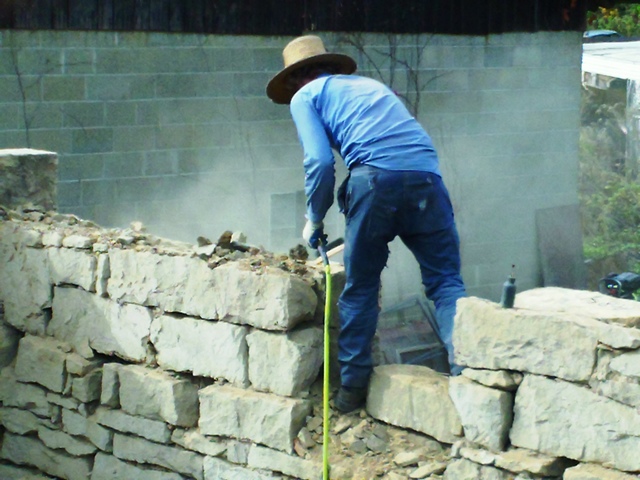 Air in use.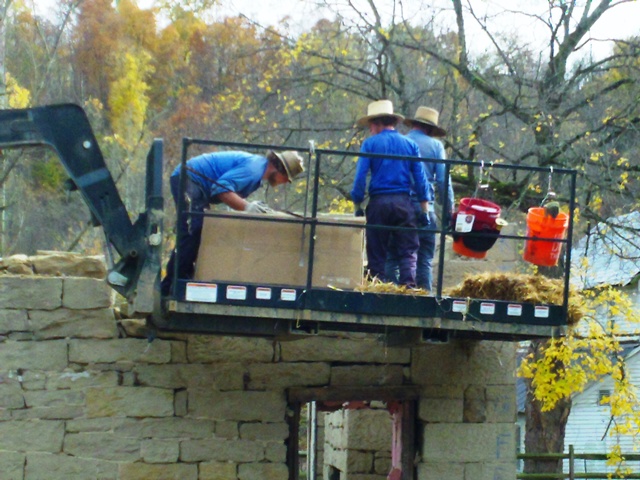 November 1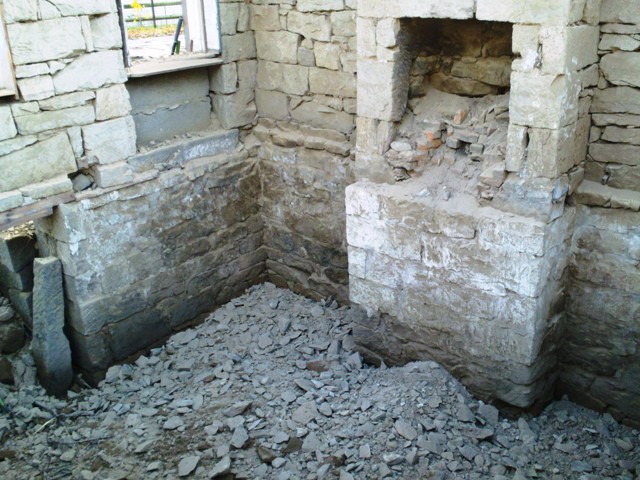 Whitewashed Basement Stone - To be sandblasted.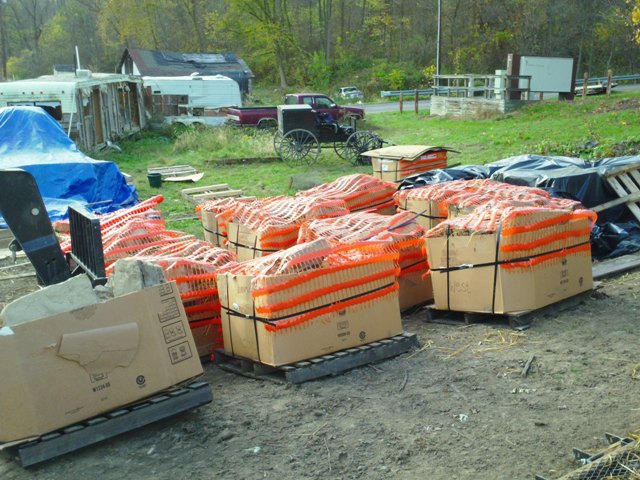 12 Pallets/day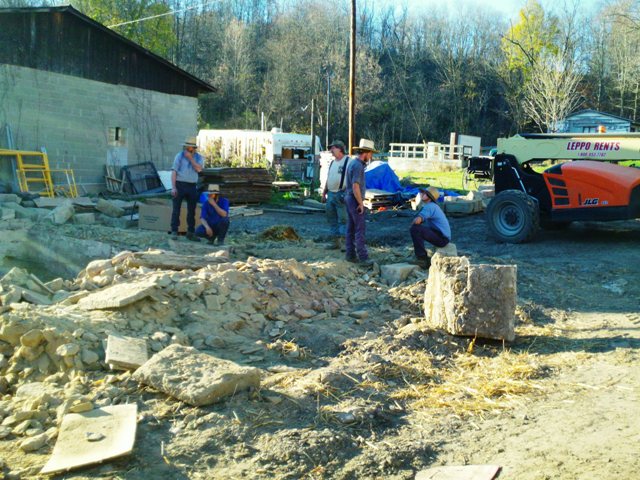 Planning Basement Assault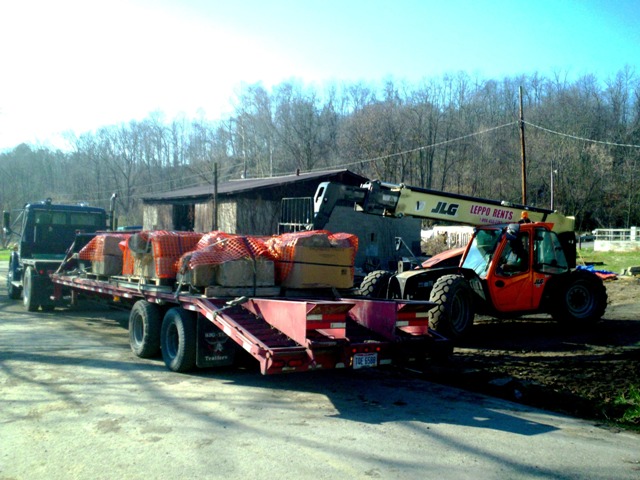 Last Truckload - Nov 16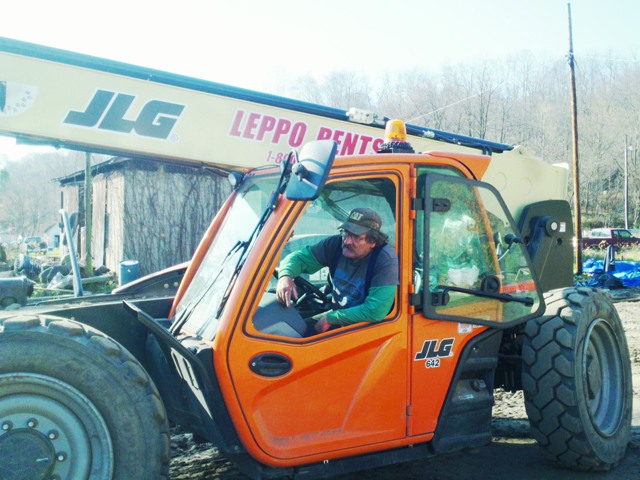 Frank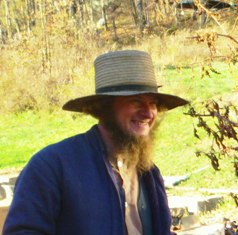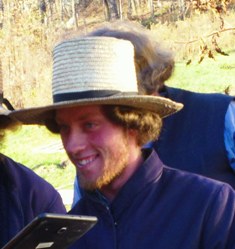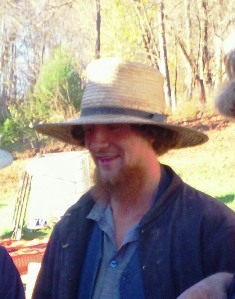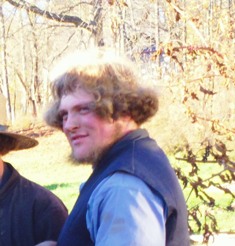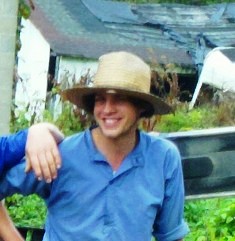 Our Amish Friends - A great working team - efficient and smart !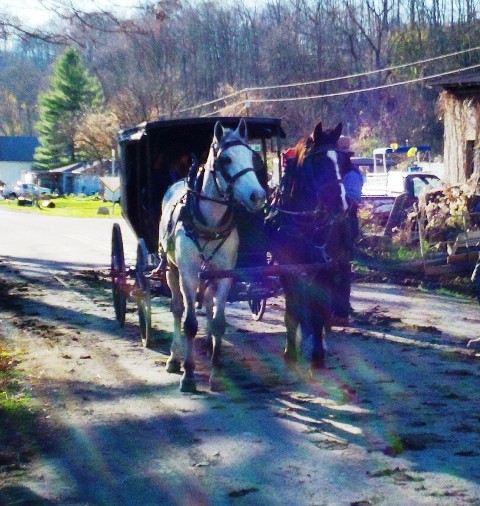 The Morning Commute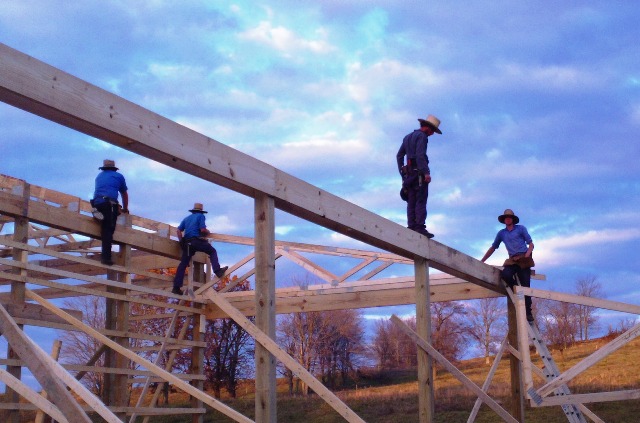 The Team returns to their awesome barnraising craft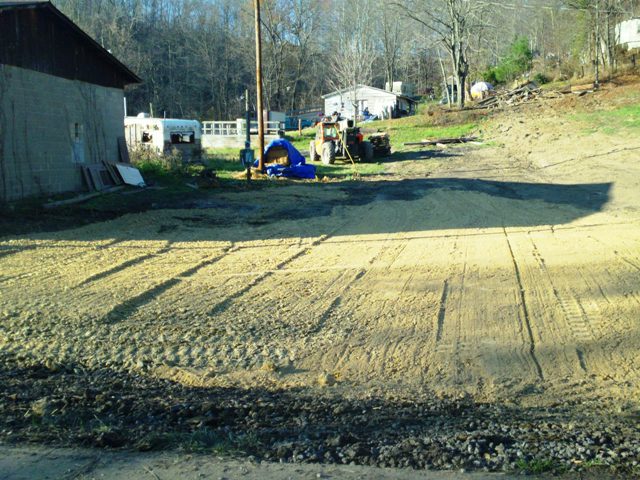 Nov 17 - Earth Filled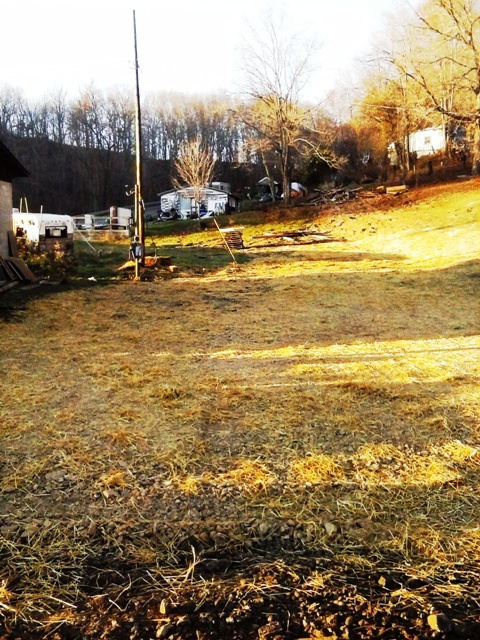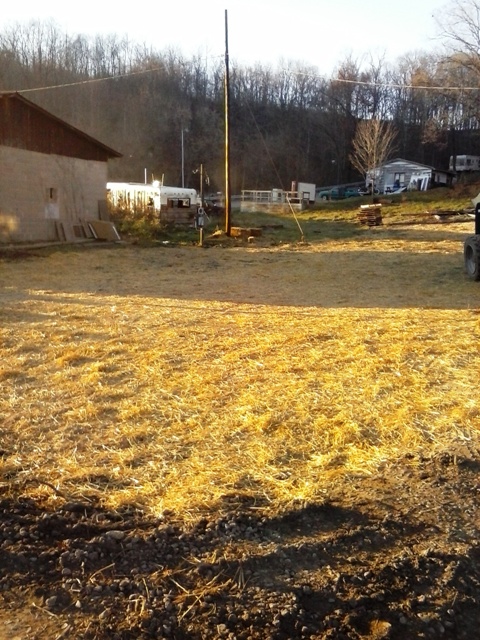 Nov 18 ... Seeded - Strawed - Finished.
---
ReConstruction - Stone by Stone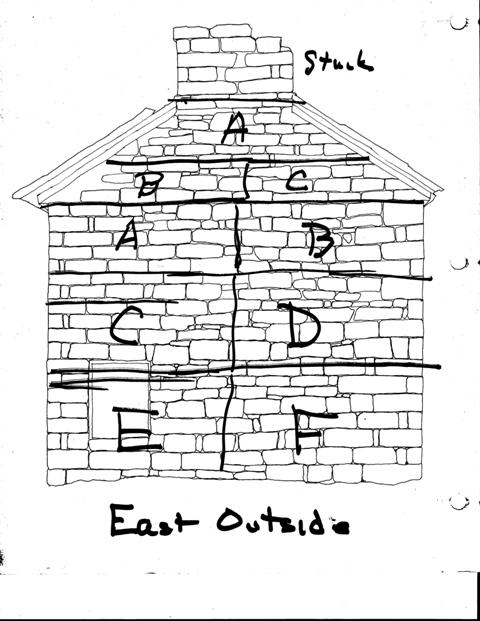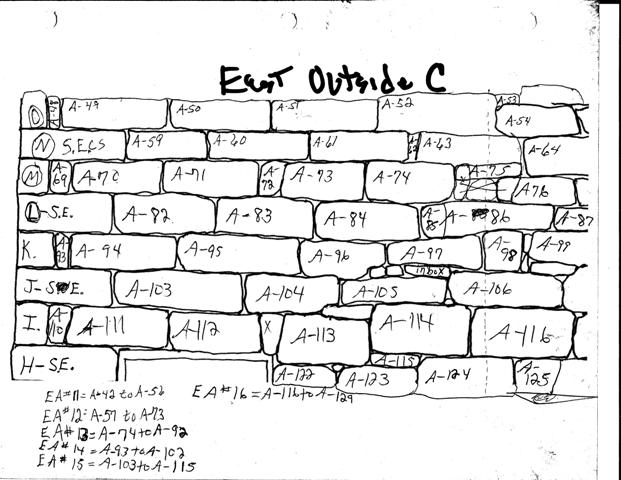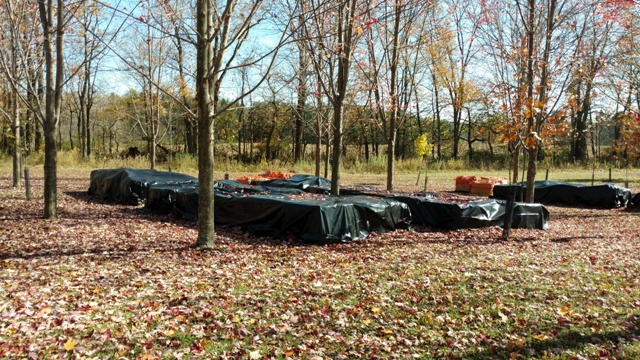 Stone Inventory stored at reconstruction site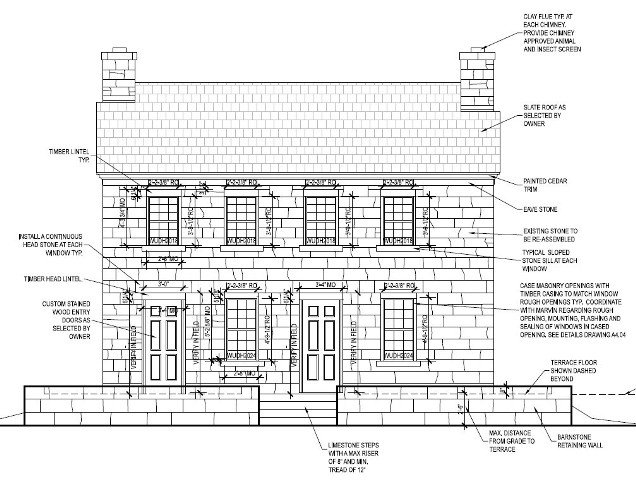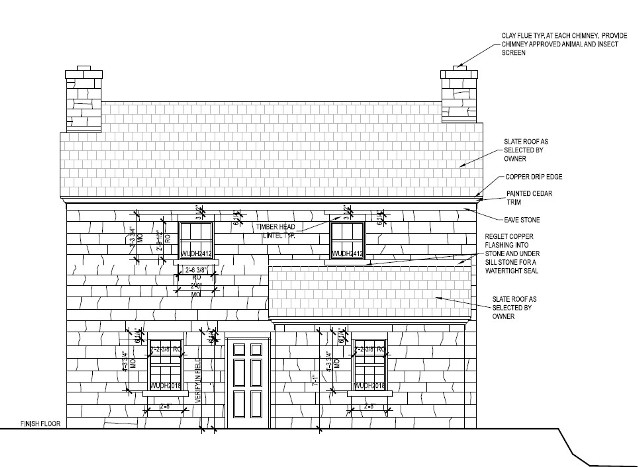 The new house - Reconstruction Summer 2017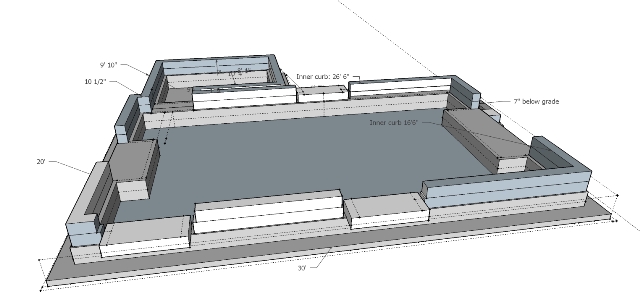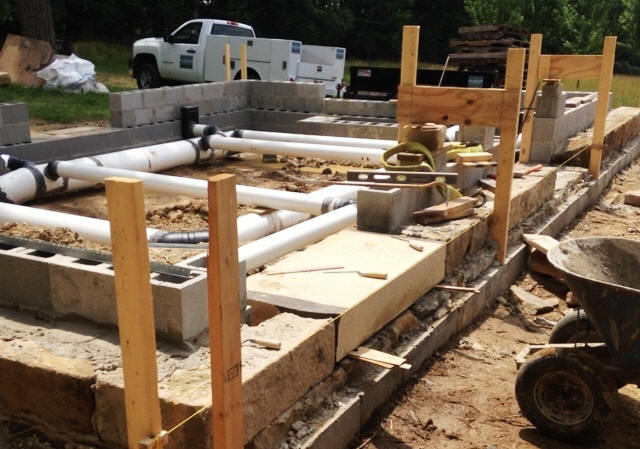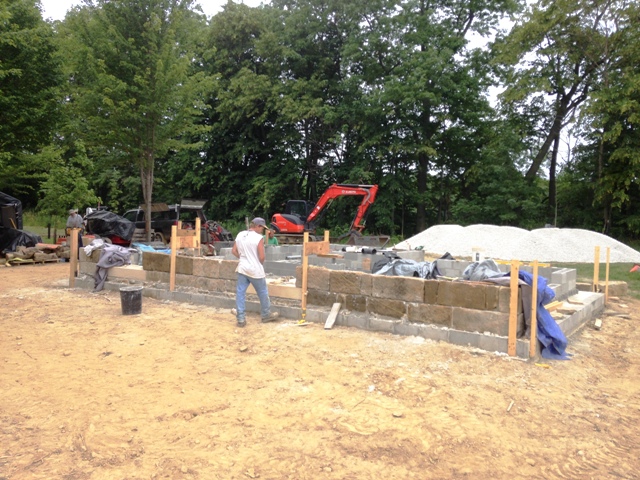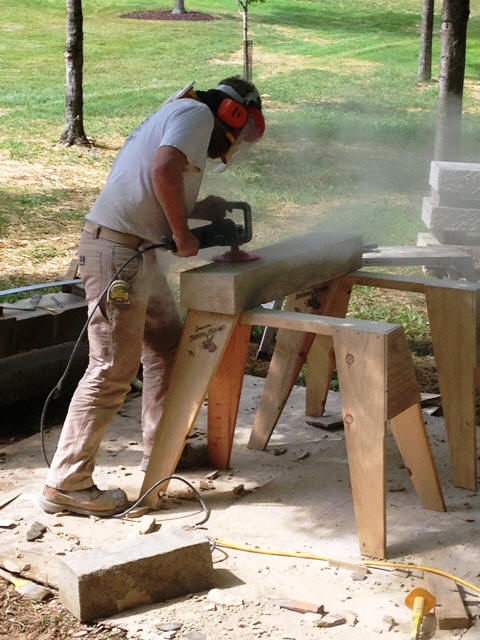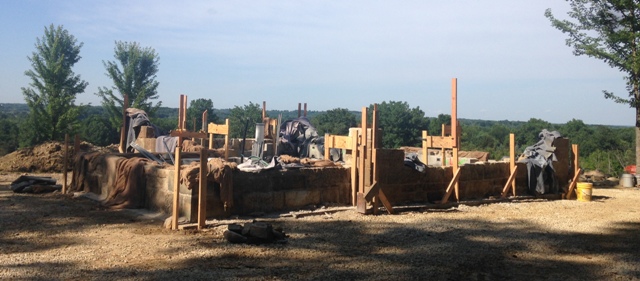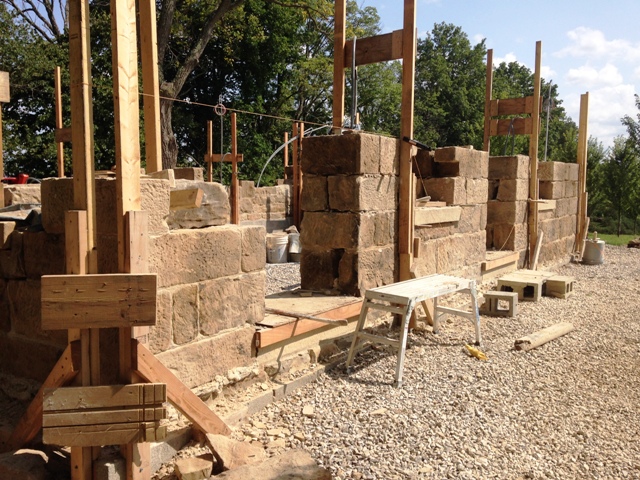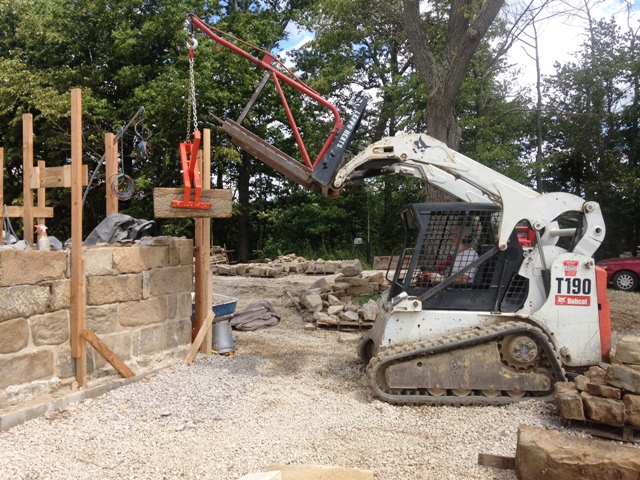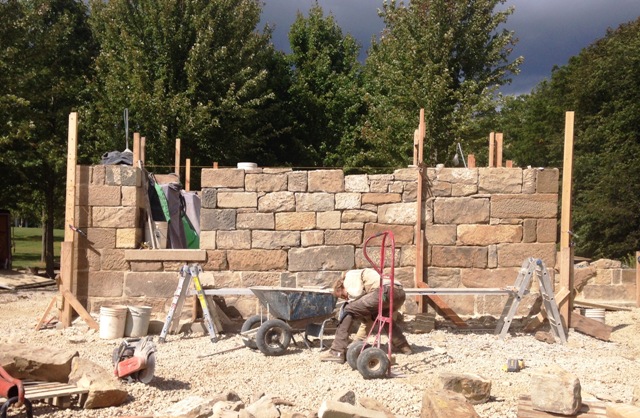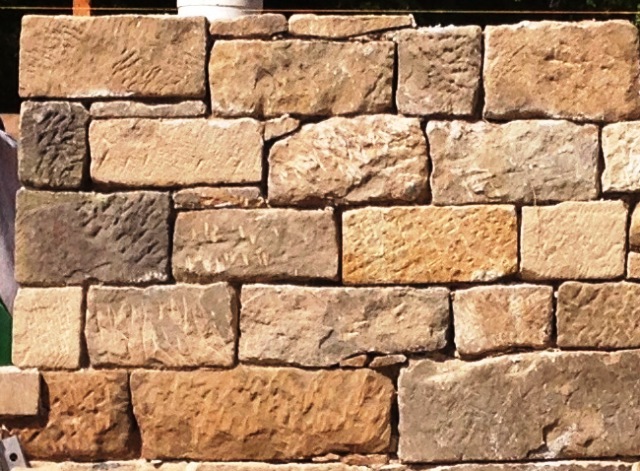 the beauty of a hand cut sandstone wall
---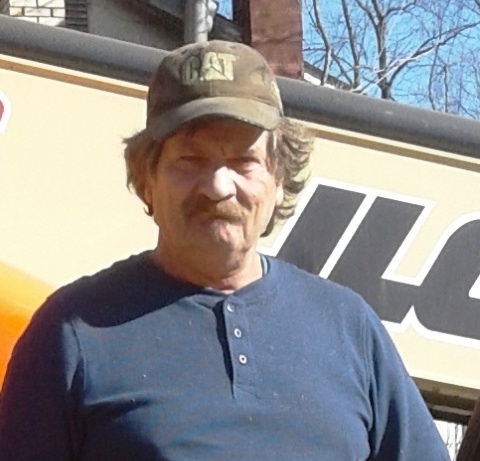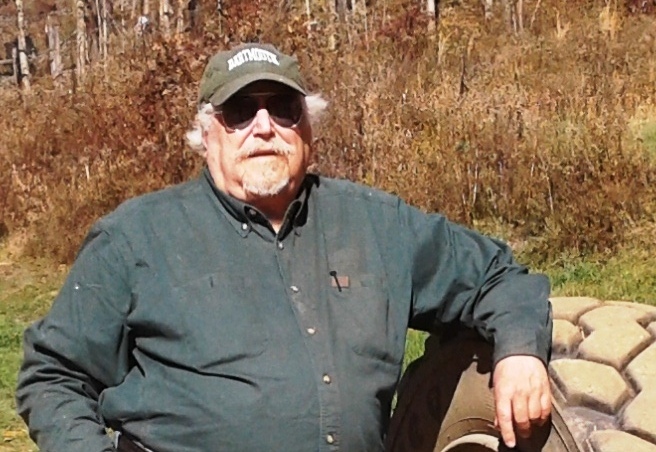 Frank Lee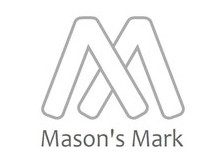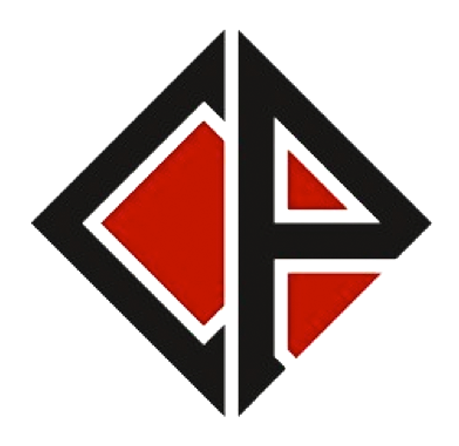 ---
.


ResErections has several other American Castles to relocate - click images.
---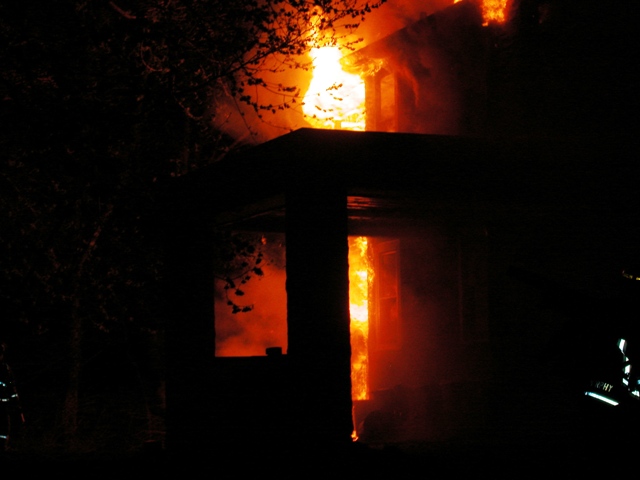 How ResErections Started this business

---
We would enjoy hearing from you by phone or email.
Telephone

(800) 392-2421

Cell (513)

212-8496

Office (513) 376-6235
Electronic mail Info@ResErections.com
---
This site has been active for 8 years.