WORK IN PROCESS
Dissassembly of FIRST BAPTIST CHURCH of Middletown, Ohio
The Middletown church will become the centerpiece of Revival's new shopping square in Bee Cave, Texas. Click the image to visit their site.
Revival offers furniture, gifts and vintage for extra-ordinary home design. Our style combines new furniture, one of kind vintage pieces and architectural iron, doors and artifacts. We also offer interior design service, art classes and chalk paint.
---
Comments of Middletown, Ohio City Manager
---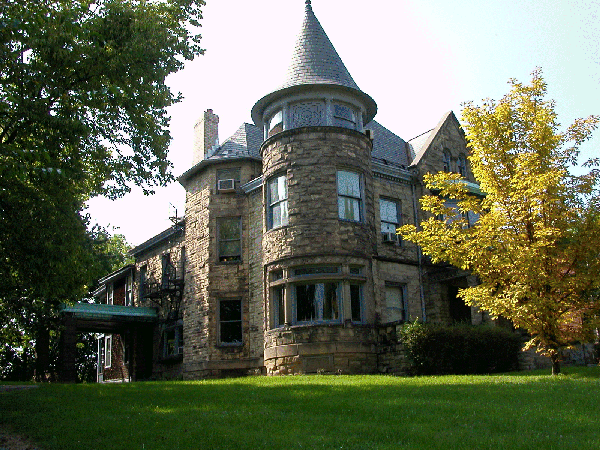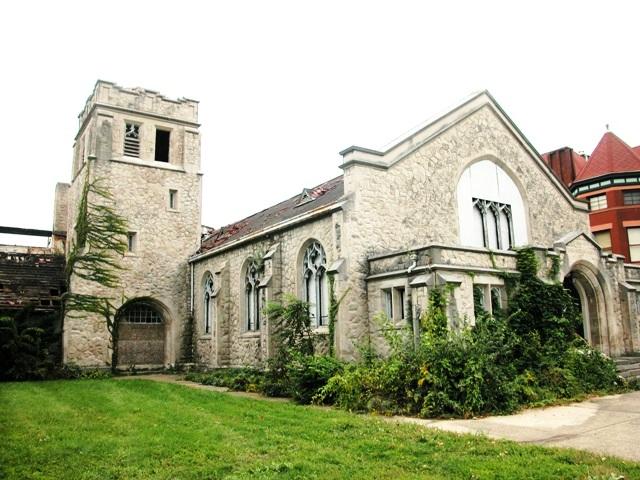 Both buildings will be reconstructed in Texas this spring and fall. We have disassembled both buildings, the 1885 Queen Anne from Walnut Hills, and a 1904 Church from Middletown, Ohio designed by Frank Mills Andrews.
Current Status: The church is in the detail design and permitting stage. Kemper is being rebuilt now.
---
>>>> Rebuilt - Austin Texas
Kemper is being rebuilt outside Austin. The building has been completed and interior work is ongoing. Here is a satellite view of the house.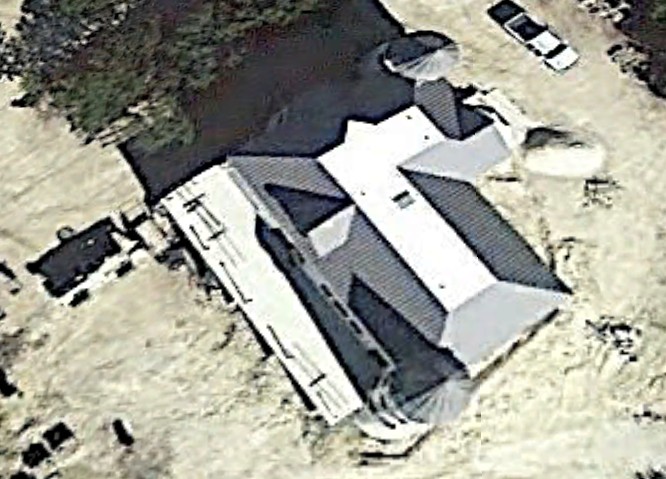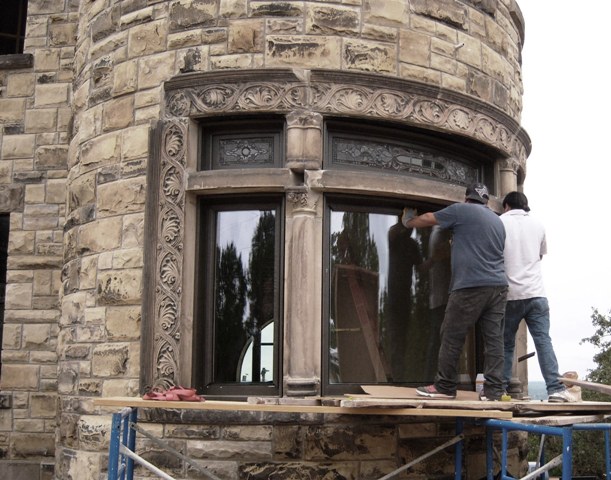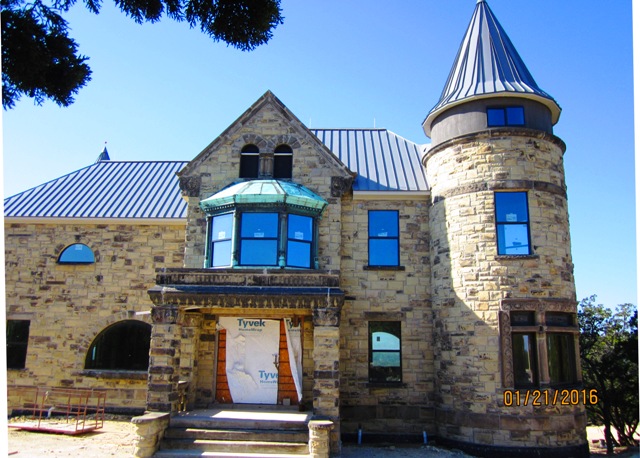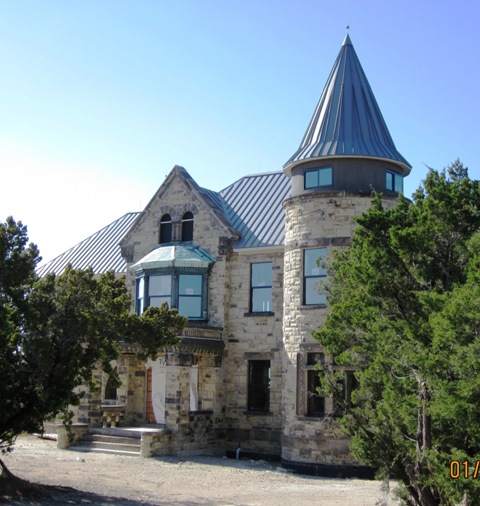 The Kemper house now sits high in the hill country outside Austin. The house has two towers and a 50 mile view of the Blanco River valley. Location is confidential ... House cannot be seen from the road.
---
The 1830 Guernsey House moved 105 miles. Reconstruction began in April 2017.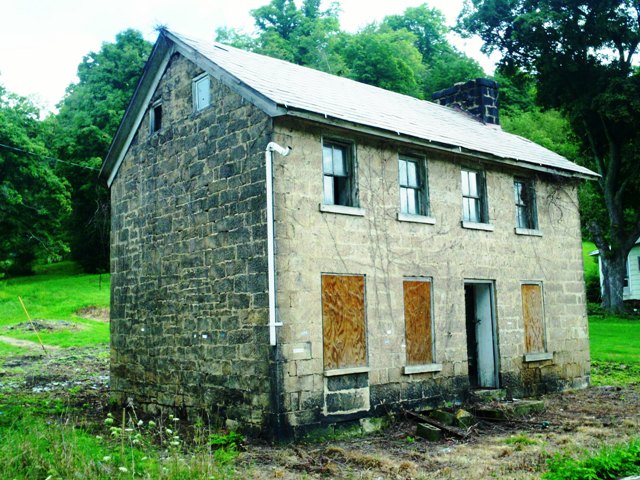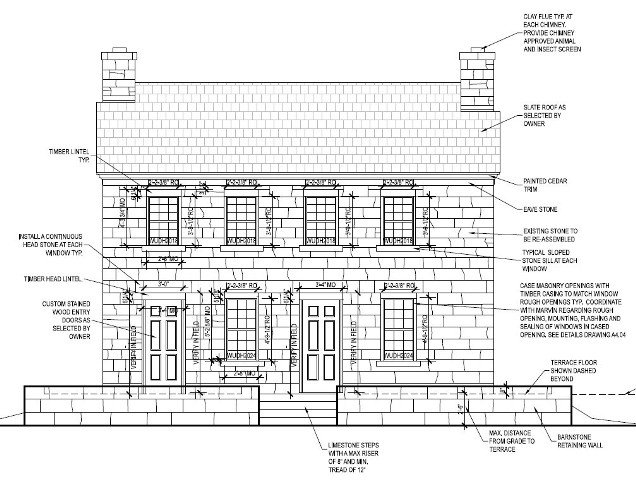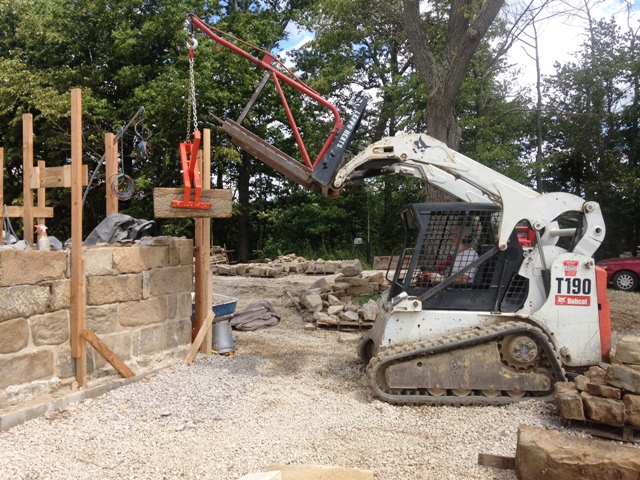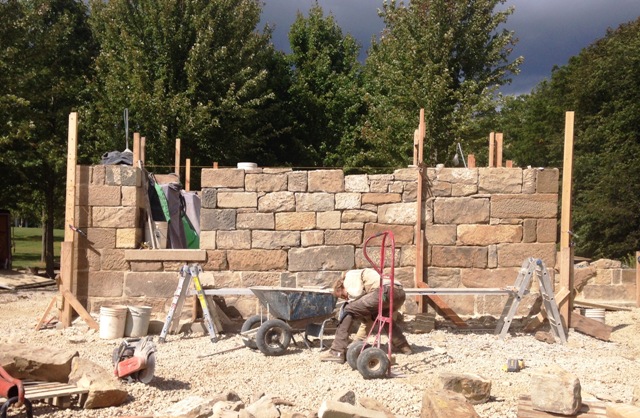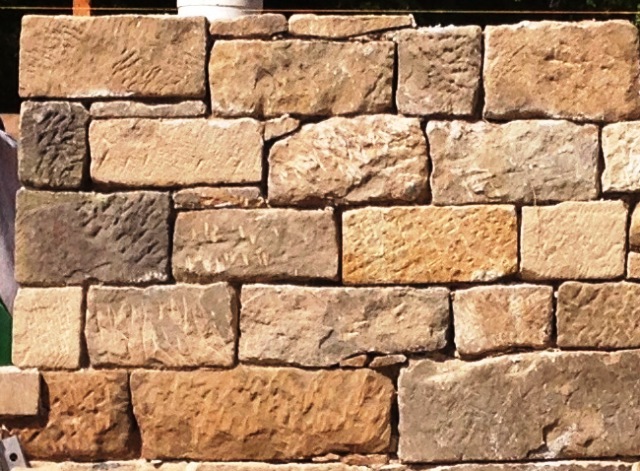 the beauty of a hand cut sandstone wall

---
Videos .. (turn your sound on)
American Folk - Drone/Time Lapse Video
Romanesque I - An American Castle - Video
Quick Video of Church Disassembly - 2 minutes
Make this place your Home by BrandMedia
FlyThrough Laser Scan by 3D Engineering Solutions
Time Lapse Site Pics by ResErections
Daily Work Activity by BrandMedia
The Peak coming down ... Brian's awesome touch !
The Bell Tower roof removed ... Just as we wanted ... But ... Err ...
Truss coming down ... Perfect ! .. November 21
The Pulpit Roof coming down ... Saving the Columns.
Architects looking at site ! video of Architect visitors.
Home Owners looking at site ! video of HomeOwners.
---
.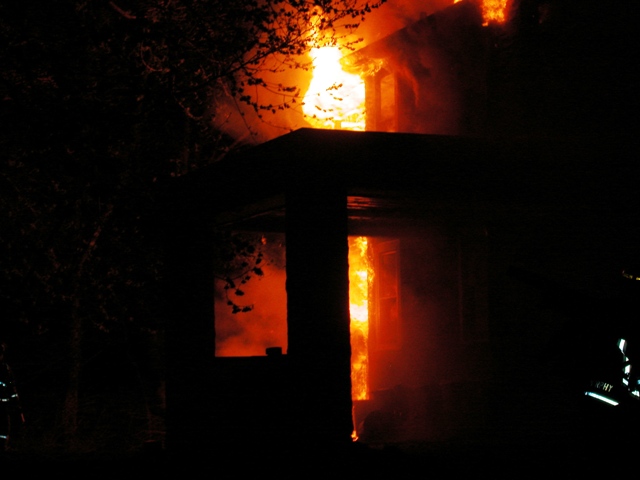 How ResErections got into this business ...
---
ResErections has several other American Castles to relocate.
---
The Team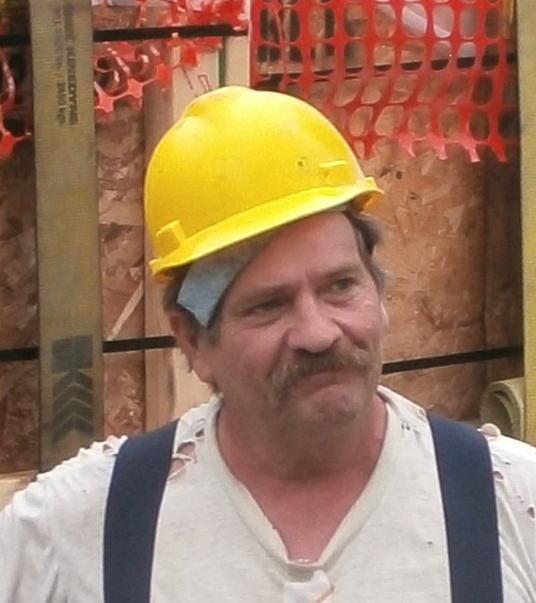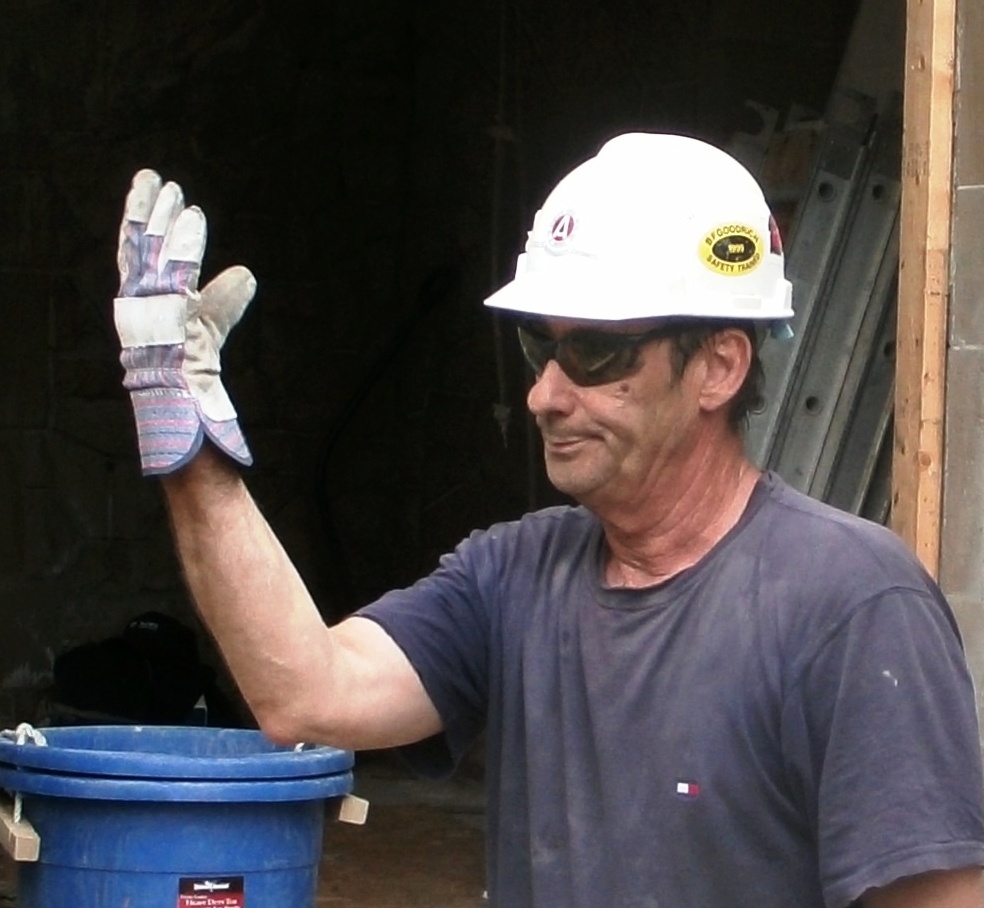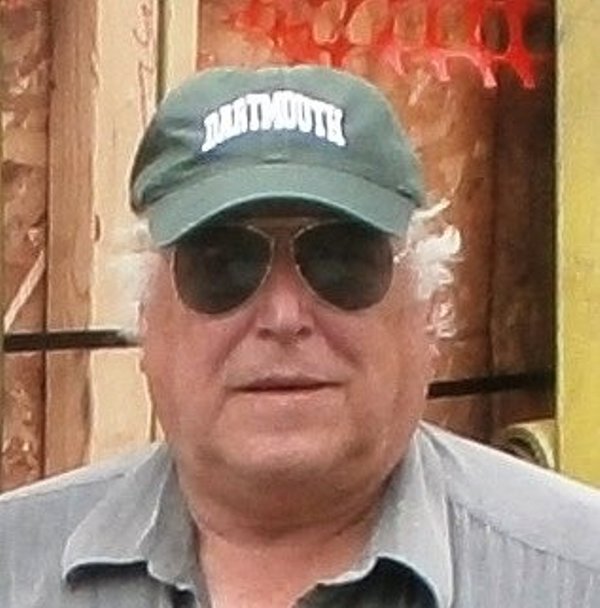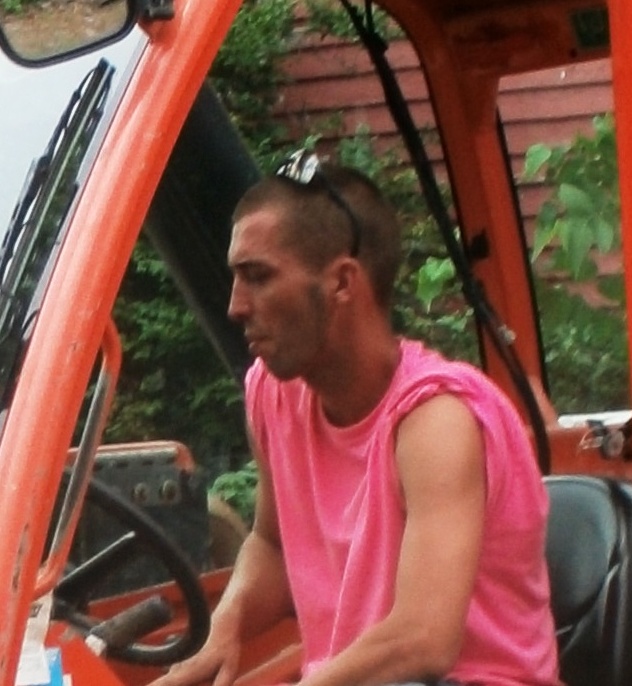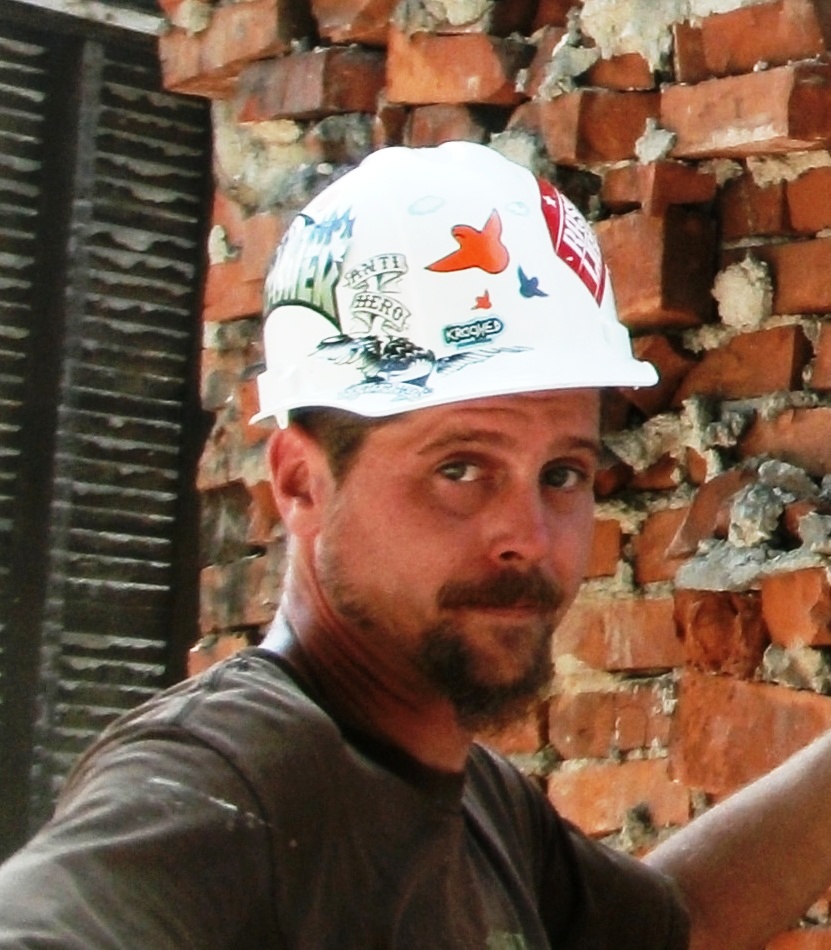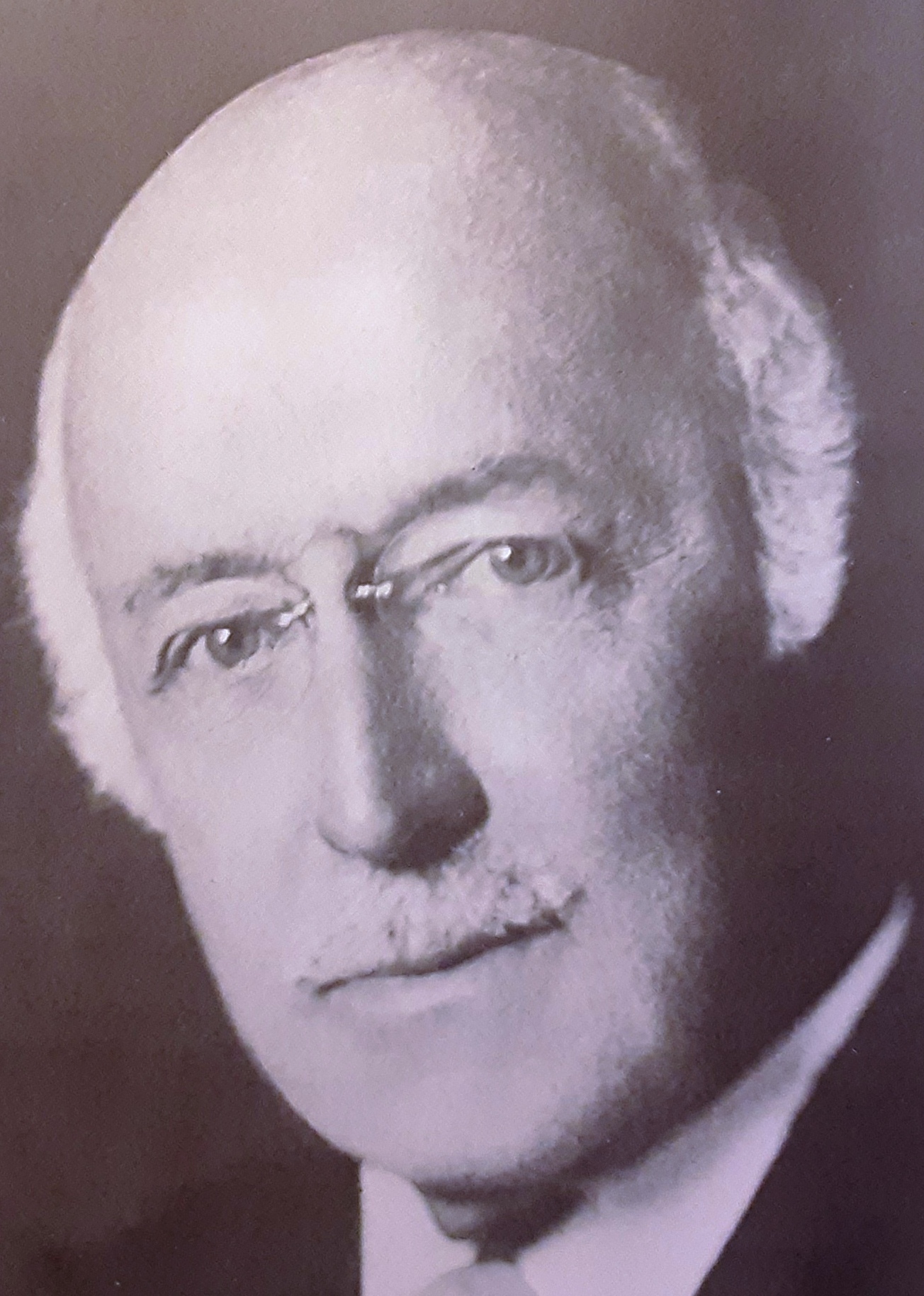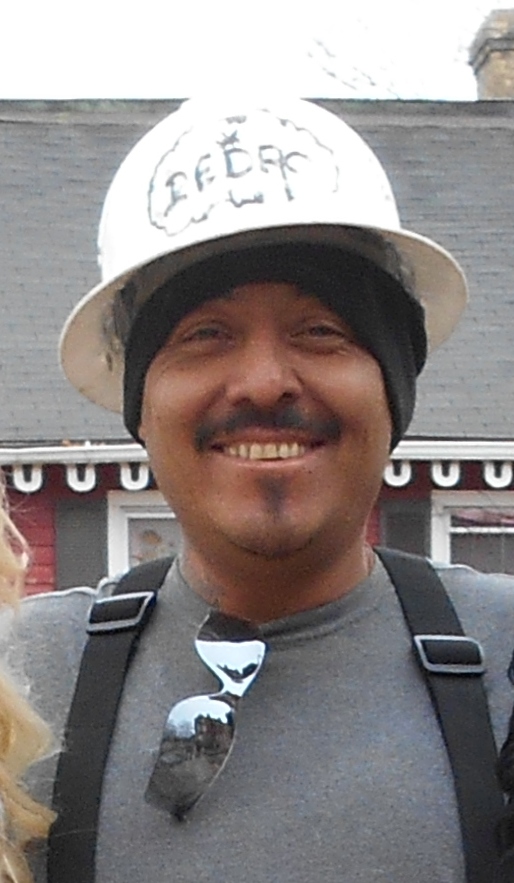 Frank, John, Lee, Brian, Aaron Will, Pedro
---
Telephone

(800) 392-2421

Office (513) 376-6235

Cell (

513) 212-8496
We would enjoy hearing from you by phone or email. (800) 392-2421

Electronic mail Info@ResErections.com
---

This Site has been active for 7 years.