Samuel Hannaford & Son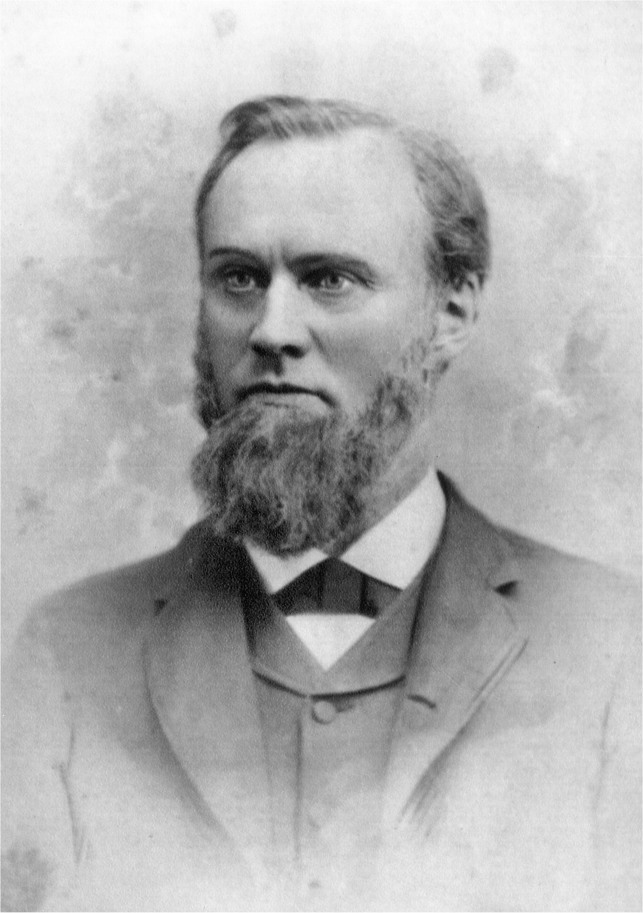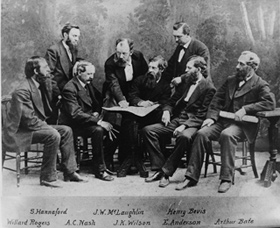 Hannaford, Samuel
(Devonshire, England, 1835-1911)
The best known and probably most prolific of Cincinnati's 19th-century architects, whose firm was surely also the longest-lived: from 1857 until the 1960s, with members of the Hannaford family active until after World War II. According to an 1891 biography, "There are few, if any, men in Cincinnati who have left a stronger or better impress on the architecture of Cincinnati and surrounding cities than Mr. Hannaford.... The professional skill of the firm is in demand over an area extending from Cleveland on the north to Nashville and Chattanooga on the south and from central West Virginia to Illinois."
Although the firm has received much attention from historians, architectural historians, students, preservation organizations, and even architects—some at the expense of other important, innovative, and worthy local architects and firms—there is no complete list of their works, which probably numbered well over 1,000 projects; unless some further documentation by the firm itself turns up, it is unlikely that all their commissions will ever be known, in spite of an 1869 Anderson & Hannaford advertisement that lists 100 buildings, and an account book that seems to include completed works (not unbuilt projects) from the 1880s until about 1930.
Samuel Hannaford was brought to Cheviot, west of Cincinnati, at the age of ten by his parents; he was educated at the Farmers' College in College Hill; apprenticed to Englishman John R. Hamilton; and practiced on his own for a year, before joining Edwin Anderson as Anderson & Hannaford, 1858-1870; a recently discovered 1869 advertisement (in Boyd's Handbook) lists well over 100 buildings by the firm, including the Cincinnati Workhouse (one of the most important buildings of its type in America; demolished [amid protests from preservationists] by the Hamilton County Commission). Hannaford practiced alone 1871-1874, then took on Edwin R. Proctor, perhaps for the specific purpose of the ambitious competition-winning design of the Cincinnati (Springer) Music Hall, in which Ware & Vanbrunt of Boston and Alexander Oakey of NY also competed. Hannaford then practiced under his own name for a decade, changing the firm name finally to S. Hannaford & Sons in 1887. At this time his sons Charles E. and Harvey Eldridge became partners; a grandson, H. Eldridge Hannaford, joined the firm in 1912, apparently remaining about 50 years; and another grandson, Samuel Hannaford (II) (ca. 1891-1981) practiced with the firm for much of his long life (obituary in Cincinnati Enquirer [9/13/1981]).
Samuel Hannaford retired effectively about 1895, with a few exceptions such as his final work, the Methodist Home in College Hill, although he remained active almost until his death in January 1911 as the extremely conservative editor of The Western Architect and Builder, a long-lived weekly trade periodical that focused not only on Cincinnati, but included coverage of the rest of Ohio and neighboring states. Hannaford himself was anti-union, anti-concrete, and generally a stick-in-the-mud, although much concerned with certain civic improvements.
Throughout his career, beginning with the Workhouse commission or even earlier, Hannaford seems to have been adept at political connections and, along with that and not unrelated, at winning competitions. This naturally caused considerable resentment from other architects, and even seems to have cast a shadow on his national reputation; for instance, as Dottie Walters has recently noted, only his rival S.E. Desjardins' design for the City Hall was published in the AA&BN, not Hannaford's less imaginative but actually more canonic Richardsonian Romanesque prize-winning entry. Since Hannaford had drawn up the program for the Building Committee and had an inside track to the city staff's actual needs, as well as an intimate tie to "Boss" George B. Cox (then-resident of a fine Chateauesque house at Jefferson and Brookline avenues in Clifton) who "ran" the city for several decades at the turn of the century.
Hannaford & Procter exhibited the only architectural drawings at the 1875 Cincinnati Exposition. Ironically, the Phoenix Club, NEC Race and Ninth streets (1893-1894), which seems the design in which Hannaford gave rein to his preference for subtly detailed surfaces on simply-massed—here virtually cubic—buildings, was an extremely close imitation of—or perhaps tribute to—the Chicago firm Burnham & Root's Calumet Club of approximately the same date (not to be confused with their 1881 building for the same club).
Cincinnati, 1859-1936
Son and, after 1887, partner of Samuel Hannaford. Attended local schools and the Chickering Academy (1878), then joined the firm. Like his father, a member of the Winton Place M.E. Church; also treasurer of the village of Winton Place for [at least] three terms. Large-scale designs specifically mentioned by Withey and obituary notices in reference to Charles Hannaford were the Cincinnati City Hall (1888-1893), Music Hall (alterations in mid-1890s), the Grand and Place Hotels, the Methodist Book Building; the Odd Fellows' Temple; buildings at the University of Cincinnati and St. Xavier College (Xavier University); General Hospital (1911-1915); the Hamilton Co. Memorial Bldg; as well as many residences. Elsewhere, the Ohio State House Annex (1902-1904) and the Court House (and probably other buildings by the firm) in Terre Haute, Ind.
Source: Biographical Dictionary of Cincinnati Architects, 1788-1940
Author: Walter E. Langsam
Contemporary photographs: Alice Weston
Historical photographs: Cincinnati Historical Society Library, Cincinnati Museum Center
Editors: Susannah Sachdeva and Sue Ann Painter
Publisher: Architectural Foundation of Cincinnati, Cincinnati, Ohio. © 2008.