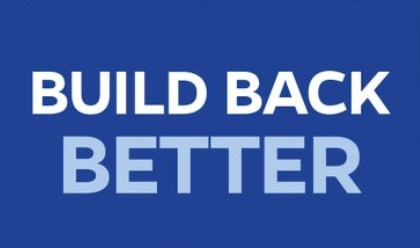 Preserving the Magnificent
Create a Legacy !!
Gilded Age Mansions ReLocated to Your Site
---
Historic Mansions to ReLocate
ResErections, Inc. specializes in documenting, marketing, and disassembling architecturally unique 19th century stone mansions that can be reconstructed on sites where the investment results in the creation of new real estate wealth. Buyers save an endangered magnificent mansion from demolition and create a marvelous new modern residence.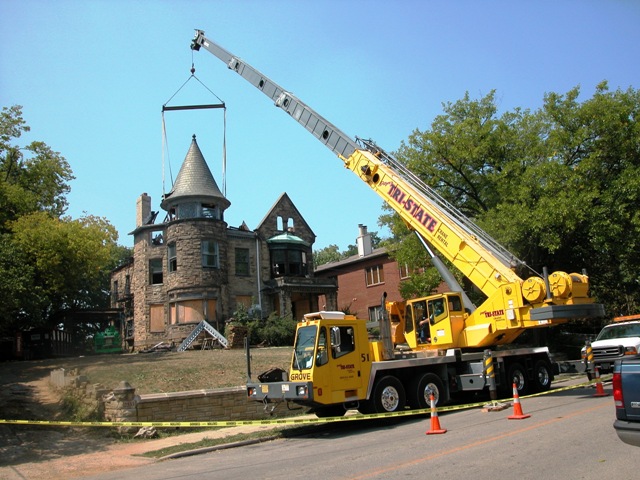 DisAssembly of the Kemper Castle (1885)
Recent developments in Laser Imaging and Measurement and AutoCad and BIM - (building information modeling) architectural software and RFID item tagging (radio frequency identification) has made the difficult task of disassembly, relocation, and accurate reconstruction of buildings practical. We know how to keep track of the thousands of pieces in a fashion that allows their restoration in their original position with precision, and how to remove, package, transport, and deliver each at the time reinstalled.
ResErections collaborates with local architects and tradesmen at both the source and destination of the buildings. We do not rebuild because we have no control over what the new owner and architect want to do. We build the supply chain between the seller and the buyer of reputable professional firms. We document the structure, supervise on-site work standards, and package and ship the recovered components. We are experts in material handling and logistics. We recover everything that will not crumble when touched.

We are only interested in completely moving majestic buildings. Buildings whose value will increase 10-20 times by relocation to suitable vibrant communities. We create a great deal for the buyers, the sellers, the doers, and the public, turning American wealth into Americans at work.

Geographic Arbitrage ... What its value is where it is ... verses its value where it could be.
---
ResErections has several mansions and two magnificent churches.
Currently, we are offering several magnificent stone mansions .. all from the "Gilded Age" - 1870-1910. Three impressive Richardson Romanesques, a beautiful Victorian Queen Anne, a New York Cotswold, and a Beaux Arts Bank, designed by nationally famous architects of the age and built for leading entrepreneurs.
These homes can be carefully disassembled, preserving key components, the interior framing, exterior stone facades, roof slates and other recoverable materials and shipped to your site anywhere in the world.
Romanesque I - 1890 Victorian - 1886
James McLaughlin$ 2,950,000 Samuel Hannaford Demolished
Beaux Arts Bank - 1903 - $ 8,500,000 Romanesque IV - 1883 $ 2,650,000
Samuel Hannaford James McLaughlin
Cotswold - 1870 - $ 2,300,000 Queen Anne 1900 $ 2,650,000
Click on any image above for more pictures and information
---
Historic Colonial Houses
We have three authentic Colonial frame houses ... a rare 1740 Saltbox, a family house from 1688, and a large 1755 - 1777 home for sale. All have been disassembled and are packed in trailers - ready to ship. All are located in Connecticut. Prices range from $ 40,000 to $ 250,000 ... + shipping. A University of Connecticut study establishes the 1688 and 1755-1777 house dates.
1755-77 Dutch Colonial $ 250,000 1740 Saltbox $ 230,000 1688 Cape $ 40,000
---
'Elsinaes' a Wonderful Atlantic Ocean Beachfront Garden House $ 450,000
Video >>>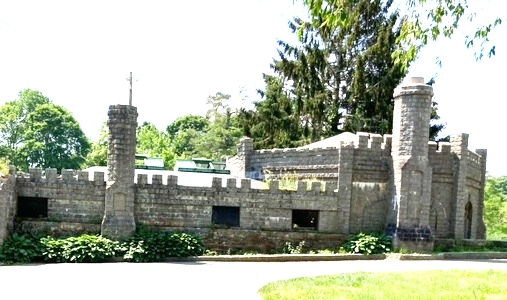 Broken Greek Pediment $ 450,000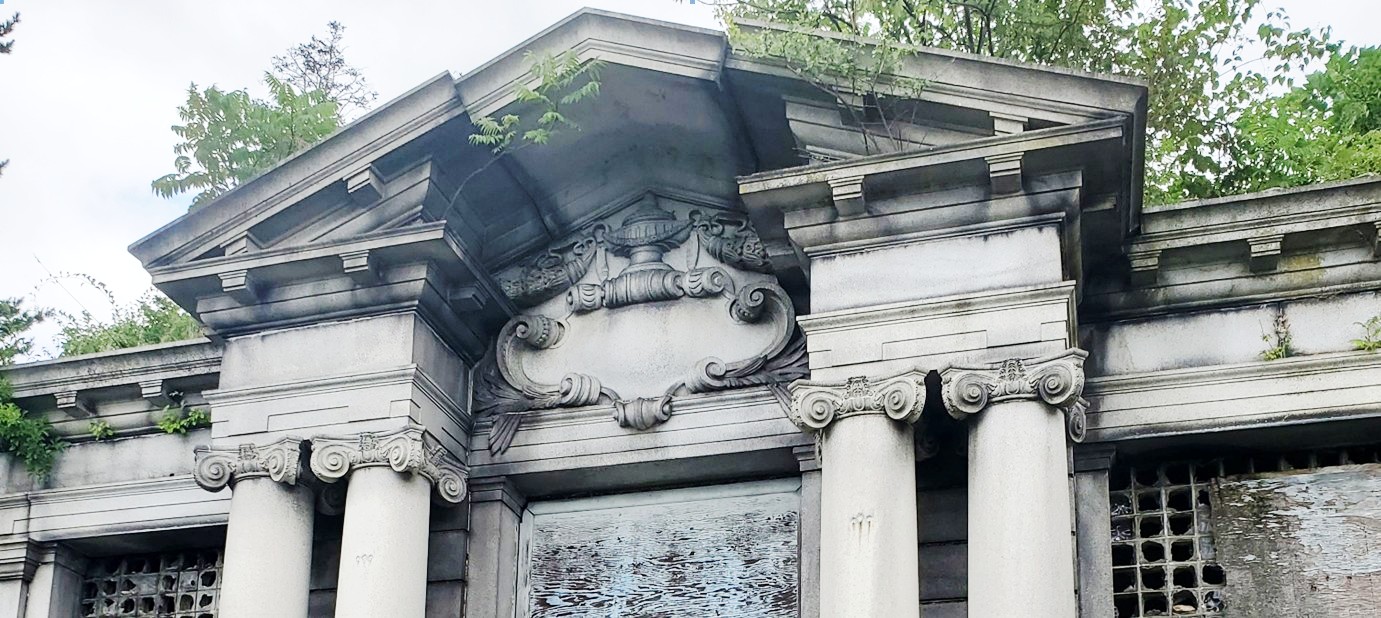 ---
Prices are only a fraction of Value ... Value is a function of Location.
Location ... Location ... Re-Location !!
These magnificent homes were built by noted architects with the finest materials and craftsmanship that only the ultra wealthy could afford in the days before income taxes. Natural hand cut stone of the highest quality. Timbers of hardwoods and pines that today would be sold by the pound for use as veneer. Interior furnishings that reflect the refined tastes of the era. Many have magnificent fireplaces, and interior wooden trim.

Each of these houses were built for successful entrepreneurs and merchants by famed architects of the late 19th century. Each house has a history and reflects the wealth of their creators.

The Architects

James W. McLaughlin (1834-1923) was one of the most important American architects of the nineteenth century. McLaughlin dominated the Midwest architectural scene until the turn of the century giving definitive form to numerous cultural and public institutions during this high point of prosperity, creativity, and influence. McLaughlin had a distinct style, innovative structurally and functionally. His best works are his version of the Richardson Romanesque style.

Samuel Hannaford (1835-1911) is one of the most admired architects of the late 19th century. His reputation has endured along with his buildings. His European influenced designs are often referred to as Richardson Romanesque. Hannaford designed over 300 buildings in the Midwest region. His homes extend from New England to the Midwest and the South.

Hannaford and McLaughlin - founders of the gilded age Architecture Association

These houses were built before the automobile, and are located near the urban heart of older American cities. Suburbanization after WWII left these masterpieces behind, and their neighborhoods declined. That is the case with the properties above, located in unsafe neighborhoods that have a preponderance of disadvantaged urban housing. In many cases, the removal of the house would allow the land they occupy to be put to higher end use. The problem of these houses is that they are where they are, and not where rational economic people would spend the resources to save them.

We love these old houses, and wouldn't touch a house that is a grace to its surroundings. We are looking for great old STONE houses (we cannot save brick or wooden buildings.) that are located in unfortunate inner city type environments or are in the way for communities that need the site for public and private purposes. There are scores of neglected architectural beauties that meet this description facing demolition. We are not interested in renovating buildings on their original sites. We save them in a new location, capturing new wealth by geographic arbitrage.

"The problem is national in scope. In historic centers such as Philadelphia, it's particularly acute— In 2000, Pew's Heritage Philadelphia Program discovered more than 300 historic house museums in the Philadelphia region alone. Fewer than 10 percent of those have endowments of any size, and more than 80 percent are facing preservation and maintenance costs of about $1 million each, while their operating budgets average only $100,000. If nothing changes within the next decade, the research suggests, dozens will be left with no caretakers, no money and no plans for rescue."




---

Completed Disassembly and Shipping ... ResErected !!

The 1885 Kemper Queen Anne has been reconstructed near Austin. The 1904 Church has been disassembled and is available to be moved now. Reconstruction of the 1830 American Folk was completed in Fall, 2018.

In Ohio Rebuilt In Texas

In Ohio $ 75,000 - Ready To Ship Now

In Ohio - 1830 Moved 100 miles & ResErected

---

Recent developments in Laser Imaging and Measurement and AutoCad and BIM - (building information modeling) architectural software and RFID item tagging (radio frequency identification) has made the difficult task of disassembly, relocation, and accurate reconstruction of buildings practical.

Relocating each of these houses will create 30 man years of American employment at the origin site, in the supply chain, and redesign and reconstruction.

Moving these houses is expensive, involving several professions and crafts. Reserections manages the entire process of disassembling and shipping these architecturally valuable residences and employs a wide range of experienced contractors and other experts to document, disassemble, and transport them.

Purchaser is responsible for design and construction activities after delivery of the house components to the destination. It is recommended that the purchaser engage the services of a local architect and construction firm to reconstruct the house. There will be substantial work for the buyer's architects at both the current location and future site. ResErections will collaborate on the disassembly methods, and integrate LIDAR, RFID, and other digital information into AutoCAD and BIM software systems.

The Greenest Building is One Already Built "Preservation saves energy by taking advantage of the nonrecoverable energy embodied in an existing building and extending its use." Advisory Council on Historic Preservation. With state of the art engineering and reconstruction, the recycled building will qualify for a USGBC LEED Gold or Platinum rating.

PROFESSIONAL TESTIMONIAL >> Gregory P. Luth, Ph.D., S.E., SECB ... GPLA Structural Engineers & Builders.

"ResErections rescues 19th and early 20th century stone mansions using modern laser scanning and BIM technologies to facilitate deconstruction and reconstruction, moving these magnificent edifices out of now-decrepit surroundings to sites where their grandeur is an asset.

ResErections utilizes creative destruction to save some of our doomed historical architectural heritage, fostering a rebirth of craftsmanship and mobilizing demand to create a new market. If one were to design one of these houses from scratch, the wonderful stone would be unavailable or cost prohibitive.

With HD BIM processes, combined with laser scanning, deconstruction and logistics, these structures can be rebuilt with precision anywhere in the country, including in high seismic areas. Technologies such as base isolation and fused shock absorbers make these virtually earthquake proof, able to survive great earthquakes with minor structural damage.

But that isn't the best part. Using modern gravity structures, we can replace the interior bearing wall and wood floors with long spans that would enable modern open floor plans inside the classic stone façades."

---

Reserections will conduct searches and provide services.

Specific information on the location, ownership, and other details related to the houses offered by ResErections, Inc., will be disclosed with a signed Non-Disclosure agreement protecting confidential information.

There are several Gilded Age mansions for private sale and relocation. Three Romanesque, two Queen Anne, a Georgian Revival, and an English Tudor. Prices have not been pre-determined but will be in the area of $ 1-3 million. Interested parties please contact us for information.

1906 Georgian Revival - Privately Available

1688 Cape 1755 Colonial

1900 Queen Anne 1885 Romanesque

---

Question: If I connect you with a buyer, will you pay a commission ?

Answer: Yes, for stone houses valued more than $ 1,000,000, ResErections will pay non-owner individuals who connect us with a buyer a finders fee of $ 25,000 upon closing. An additional $ 10,000 fee would be paid to non-owner individuals that identify additional endangered houses and provide local support services such as photography and current owner connections that we market on closing with buyer. You must contact us to establish your role as an initiator source. A Confidentiality Agreement will be necessary.

Question: Will the reconstructed building qualify for Federal and State Tax Credits ?

Answer: No. Moved mansions will not qualify for tax benefits or listing on the National Register of Historic Homes. Federal and State Governments offer 20% Tax Exemptions for substantial renovations to existing historic structures on their present sites. Projects must meet strict requirements and the building must be used in an income producing purpose for 5 years. Owner occupied residential properties do not qualify. In usual cases, the savings from the Tax Exemptions are outweighed by the cost of paying for professional assistance meeting Federal, State, Local, and concerned citizen's requirements. It is commendable that our government encourages and supports conservation of our architectural heritage by defraying the costs involved in doing the work with preservation and trade experts. The goal is renovation on-site and gentrification if possible. But there are many urban building situations where keeping the building in the wrong place is a waste of taxpayer money.

In America, preservation and restoration is a very profitable billion dollar industry. Maintenance of public and historic structures is high art, with many professional practitioners. There is no shortage of work to do, and the majority of the work is paid for institutionally, by government, taxpayers, or other cultural organizations. It is by no means a non-profit business. Professional preservationists are obligated to selectively and responsibly put limited talents and money where the best of heritage is preserved rather than telling others what their limited resources and public tax money should be spent on. Revenue motivated advocates often whip up well meaning public hysteria and rely on legal obstructionism to preserve old structures under the guise of "non-profit" - but salary paying organizations. Good solutions to reclaiming and using historic structures are criticized as not good enough, resulting in decay and loss, and worthy structures are demolished because enough money could not be found to do a better thing. Many structures are located in areas where it is impractical to renovate on site. Moving endangered structures is a far better result than scavenging for individual components and demolition.

ResErections will not tie the buyer's reconstruction efforts to bureaucratic qualifications for government tax credits or require the employment of certified historic craftsmen and archivists or seek protective covenants and finicky rehabilitation agreements ensuring that the buildings will be protected from changes. We do not offer cultural resource management, historic preservation planning, historical research, litigation encouragement and support, and academic grantsmanship. We will not solicit government - taxpayer - dollars to do the work. You Buy It ... We DisAssemble it ... You ReBuild It ... You Own It.

Work done on these structures will meet the highest architectural and engineering standards of disassembly and reconstruction. We insist that the work product will be superlative. It won't be done with government - and taxpayer - money ... although a lot of permits, filings, millions in taxes and fees will be paid to government by the owners and doers.

ResErections is a pioneering 15 year old - innovative business linking independent local architecture, engineering, and construction businesses with similar firms in other localities nationwide. We move houses from Ohio to Texas or Connecticut to Kansas. Every project is new - from and to different towns with different professionals at each end. Architecture firms in the source city know their design/construction/permit/taxation et al structures, as do the architecture firms employed by the new building's owner at the destination site. We build the supply chain that make this work for each house. ResErections creates AIA contracts, documentation, coordination, payment, marketing, transportation, legal, insurance. At both ends, local firms handle local building departments, commercial relationships, and municipal entities to assure that the new owner's property is professionally built.

The projects are expensive because they are large, complex, and deal with big structures that are massive natural stone buildings with the mission of accurate reconstruction. Our daily production management role is to run a Private Internet Cloud Network for real time information and communication from the buyer to architect to masons on desktop and smart phone, and to physically move the house's material and its crucial documentation, terebytes of data, and 800 to 1,200 tons and 20 truck loads for several months. We specialize in the documentation, packaging, and safe shipping of the hundreds of pallets of thousands of pieces from source to a destination a thousand miles away.

We are aware of no other businesses with an inventory of fine mansions and internet based access to a worldwide market that exists for magnificent endangered historic architecture. We maintain an active web site, and publish a monthly email newsletter to thousands of architects, engineers, designers, and realtors.

We are only interested in completely moving majestic buildings. Buildings whose value will increase 10-20 times by relocation to suitable vibrant communities. We create a great deal for the buyers, the sellers, the doers, and the public.

It will take two years or more and costs several million to move a mansion. The original owner cashes out of a problem property. The new owner's investment is immediately rewarded with a real estate property worth more than the money spent, so the actual cost is zero, and the short term ROI often exceeds 100%. Public financing is a burden ... so many great structures are destroyed. A better solution is to find private purchasers that want to build private estates with worthy architectural and historic merit. The number of Ultra-High-Net-Worth Individuals, those with $30 million or more in net assets, grew 9.3% to 610,568 last year. North America's UNWHIs led the charge, growing 11.2% in ranks to 233,590. They are the market. The AEC industry works with them. Turning American paper wealth into real estate wealth and putting American craftsmen to work.

The original building has to have been a largely stone mansion in the 19th century to be worth moving. We disassemble and deliver a house for between $ 200 and $ 300 per sqft. High end reconstruction with architects and top construction firms often build ultra houses between $ 700 and $ 1,500 per sqft. We deliver all of the material to reconstruct the original building, so the expenditures on the reconstructed house are for interior, high end features, extra additions, and the site. This means that buyers could easily spend $ 500 and more per sqft to reconstruct and still be less expensive than a modern McMansion.

We bring professional architectural and engineering professionals together to deliver to the buyer a modern authentic reincarnation of beautiful historic American castles. We gather together experienced people with expertise and passion for saving these magnificent structures. Prices suggested for each castle are the expected cost for aquisition, documentation, disassembly, shipping, and supporting reconstruction by the buyer's professional team. Firms involved will participate in the selection of modes of work, subcontractors, and analysis of the ultimate costs of the project. With the exception of the cost of the new site itself, we would expect the reconstruction cost of the building to be less than twice the cost of delivering the components to the buyer's site, so the reconstructed cost of these mansions should be between $ 4 to $ 6 million.

---

Videos of work on structures ::

---
Lee McClymonds

Office (513) 376-6235

Cell

(513) 212-8496

Office Hours -- 3pm - 8pm
We would enjoy hearing from you by phone or email. Please leave messages if we miss you. Email is best.

Electronic mail Info@ResErections.com

---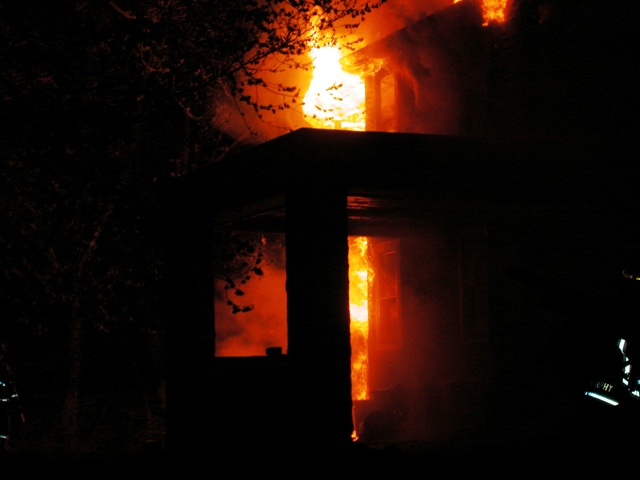 Team: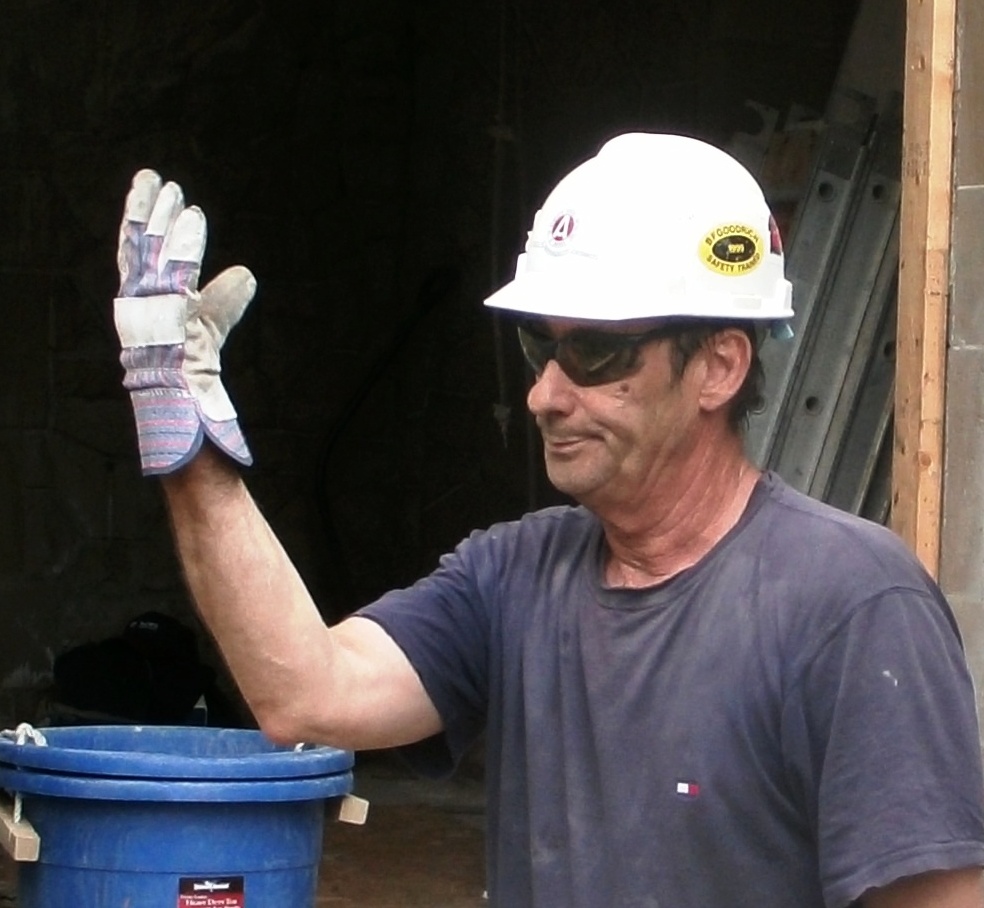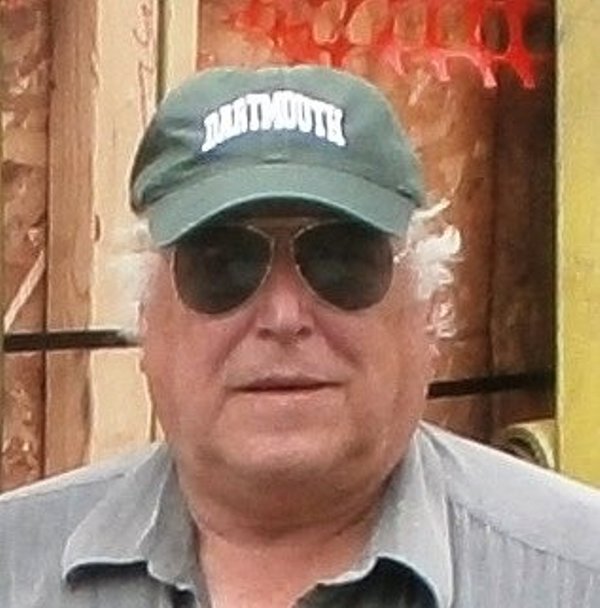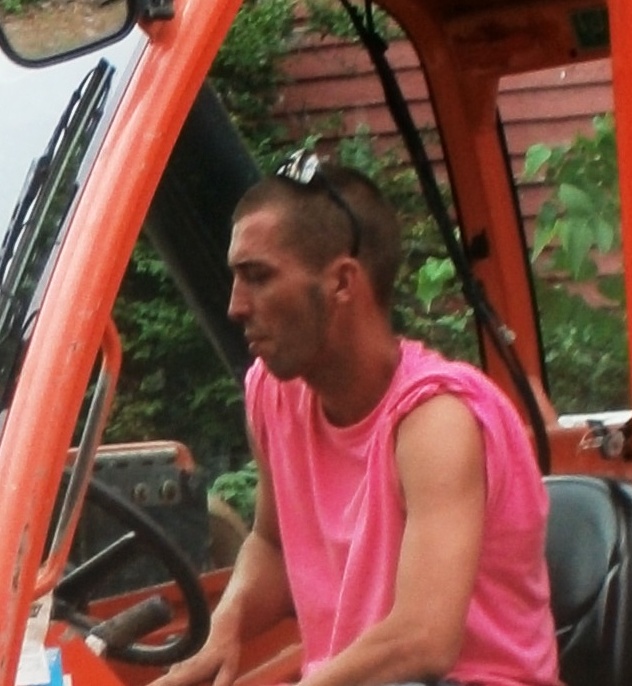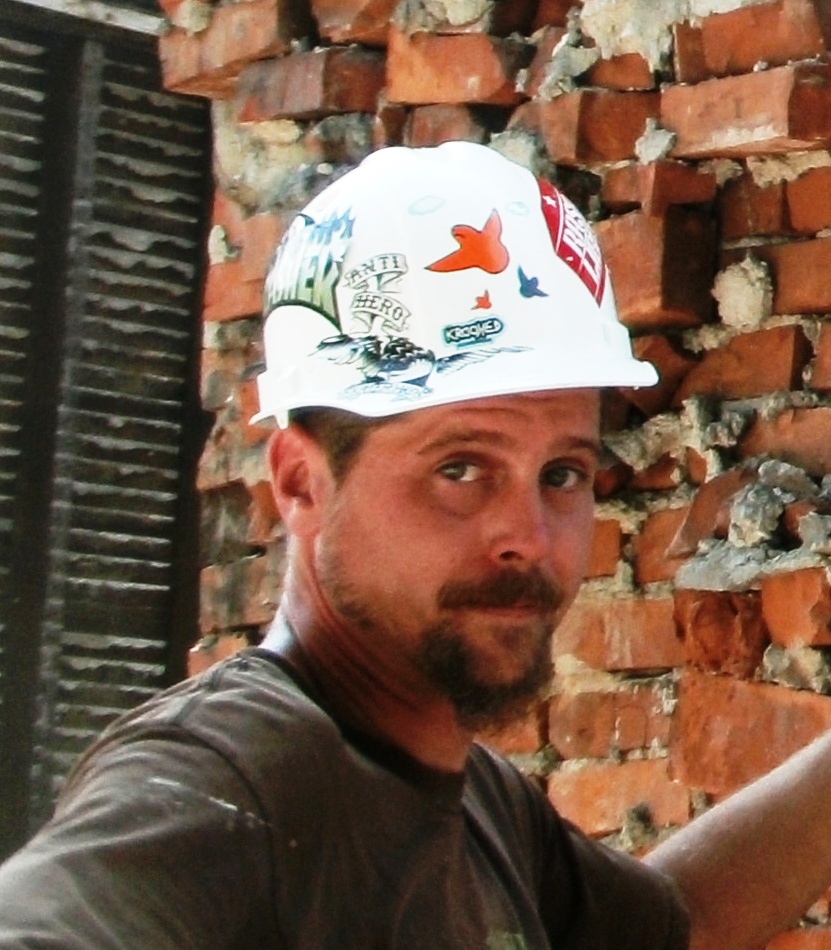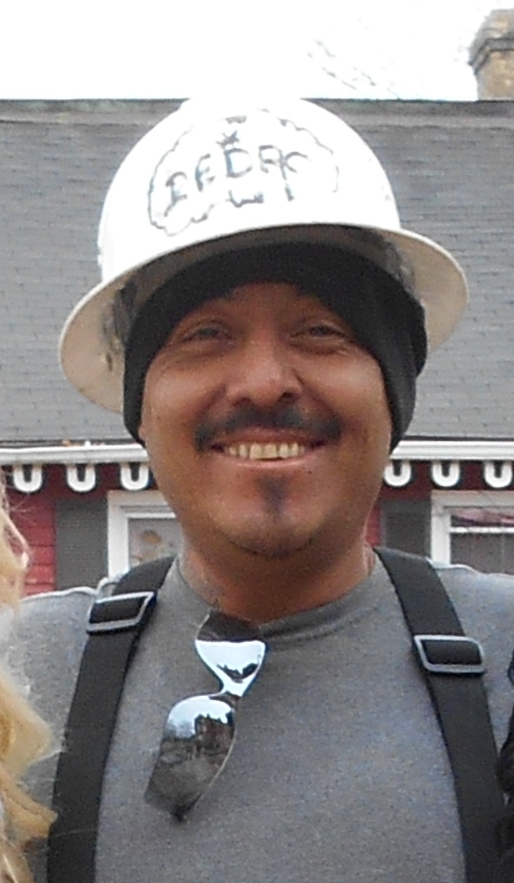 Frank, John, Lee, Brian, Aaron Will, Pedro
---
Visitors frequently refer endangered worthy houses to ResErections. If you would like to receive our monthly newsletter please Subscribe here.
---


If you no longer wish notifications of homes available for relocation ... Please return to the email you received and click on the UnSubscribe in that email. Our list is very old. The popularity of smart phones has changed the email addresses of many subscribers, and we need to know your original email address to successfully UnSubscribe you. We will add more houses as they merit it ... If you support our work, please Subscribe.

Copyright © 2008 RESERECTIONS, INC.

2344 Kemper Lane, Suite 6110

CINCINNATI, OHIO 45206

(800) 392-2421 USA

(513) 376-6235 Office

(513) 212-8496 Cell

email: info@reserections.com

This page created for the exclusive use of RESERECTIONS, INC. All rights reserved. All items associated with this URL and within this web site directory structure are copyrighted by RESERECTIONS, INC., with the exception of anything attributed to another person or entity. The term "copyright" as used here prohibits any unauthorized duplication of the material herein; whether for- or not-for-profit; including (but not limited to) digitized and electronic media. Send mail to info@reserections.com if you have questions about this disclaimer or would like consent to reproduce an item or items.

This Site has been active for 15 years.